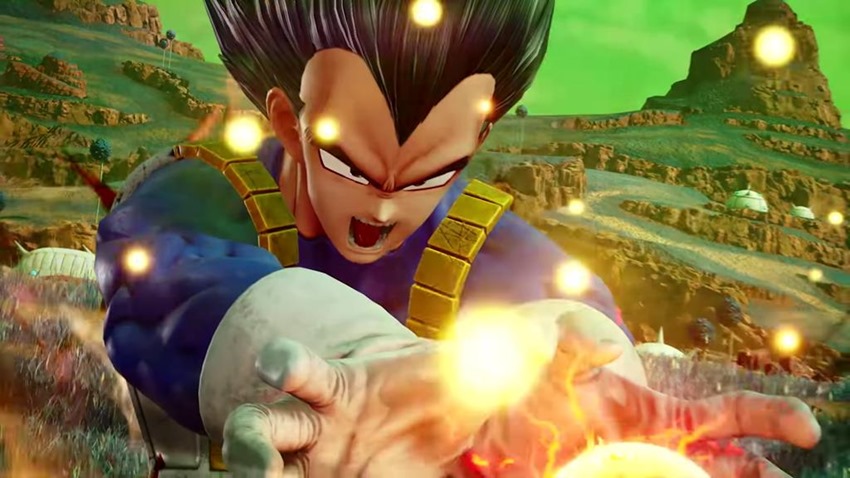 Could Goku beat Naruto in a fight? How about Frieza versus Aizen Sousuke? Your eyeballs versus the rest of this article, because I dare you not to roll them out of the back of your head with enough force to reach escape velocity. Jump Force isn't a complex game: It's every great Shonen Jump anime character, banding together to punch each other in the face and looking damn good in the process.
The measure of a fighting game is fond not just in its gameplay systems however, but also in its roster. With several heavyweights already confirmed for the brawler, Jump Force still has plenty of other challengers waiting in the wings. Straight out of Gamescom 2018, here's a look at some of those new fighters that'll be matching wits, magic and really obscure magical power systems with ill-defined parameters against one another next year:
Gon is a young boy with a pure heart. He'll put his friends first above all and will face up to any opponent if for the greater good. Hisoka is his opposite. Underneath his jovial exterior lies a sociopathic fighter that finds pleasure only in killing.

Sanji is the cook of One Piece's Straw Hat Crew, but don't let this deceive you. For Sanji is one of the strongest fighters, willing to face anyone to protect his comrades. Sabo is like a brother to Luffy, fighting alongside him in battle. He has total control over fire and can use this immense skill in battle.

Blackbeard is one of the fiercest and most despicable characters of One Piece. He is the only known user of two different Devil Fruits, allowing him to create earthquakes and manipulate the darkness itself.

And no game featuring Dragon Ball Z characters would be complete without Vegeta. Once a mortal enemy of Goku, he now fights alongside him to protect earth.

New Stage

Also revealed today is the Namek stage. From the Dragon Ball Z universe, Namek is the planet where the infamous battle against Frieza took place. Namek has three suns, so is in a state of permanent daylight. In JUMP FORCE, the planet Namek also features the mysterious appearance of a certain green statue…
Oh man, that's some great new additions right there. I'm still on a massive high after binging Hunter X Hunter, which still has one of the all-time greatest power-ups in the history of anime for me. Jump Force can't get here soon enough, so I'm going to live vicariously through Nick and demand that he go play the game on the show floor. DO IT NEEK!
Last Updated: August 21, 2018