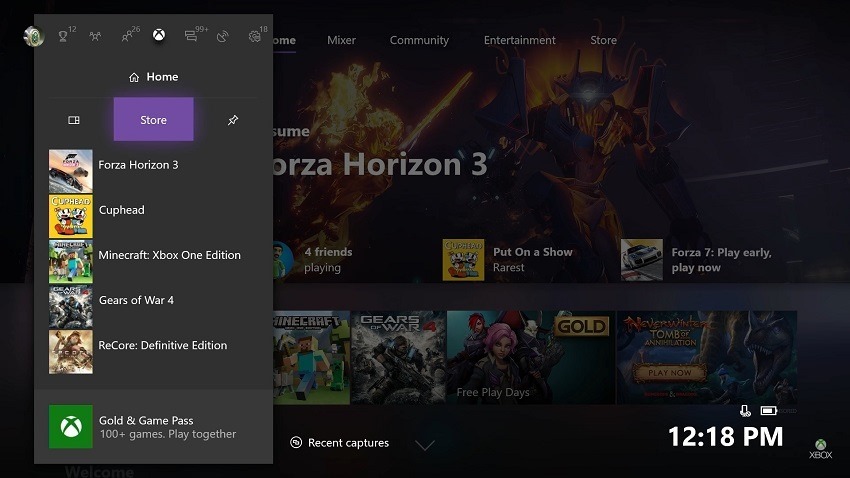 If you happen to boot up your Xbox One this morning you might be faced with a large system update. Microsoft has rolled out their Spring update to their consoles, which is notable for one big reason: A new, new Dashboard. The Xbox One has now gone through three iterations of making their dashboard and general UI not feel like its losing a race to a bunch of snails, and the more streamlined third attempt is the best crack at it yet.
That's apparent from just looking at the welcome screen, which now features your last played game, the status of some downloads and a pin for your closest Xbox Live friend. Getting to the content you want should be easier now, and involved less fiddling around in menus that first need to be found on the previously messy dash. Better still is the ability to edit everything from the get-go, tossing pins you don't like and moving in ones you do.
You're even able to great new sections on the front welcome page which Microsoft is calling "blocks". Blocks can be assigned to specific games, store pages, friends and more, giving you a bunch of information at a glance. It's pretty neat, as Larry "Major Nelson" Hyrb explains in this breakdown of the update.
Another great new addition is a rework to the Xbox One Guide, which now works horizontally instead of vertically. Microsoft has made this menu faster by removing a lot of the automatic loading that was happening with each menu. Friends, for example, exists now as a link to another slim tab that will then show you the lists you need. It's a path to getting into more menus, but I'll take it if it means inputs are zippy and responsive.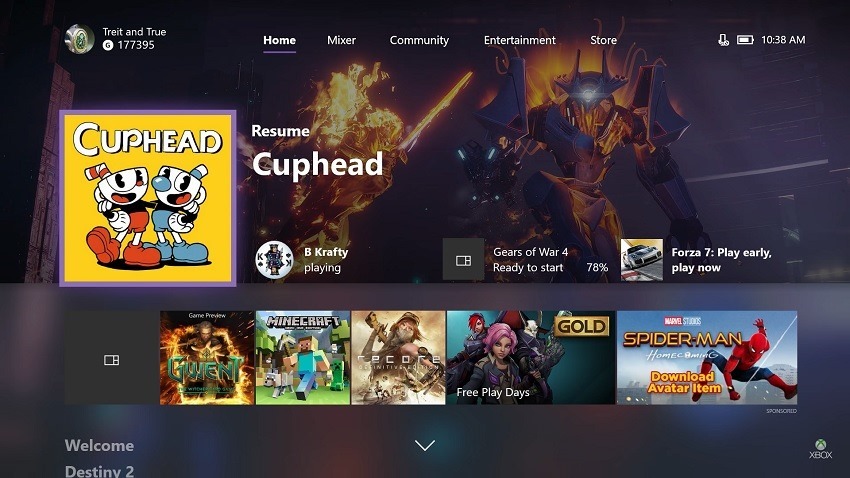 A lot of this is geared towards the launch of the Xbox One X, which is now just a few weeks away from hitting shelves – and will launch with this new UI. The most powerful console on the market is a big push from Microsoft to reclaim a market that they lost early on in this generation, and only time will tell if it pays off.
Last Updated: October 17, 2017