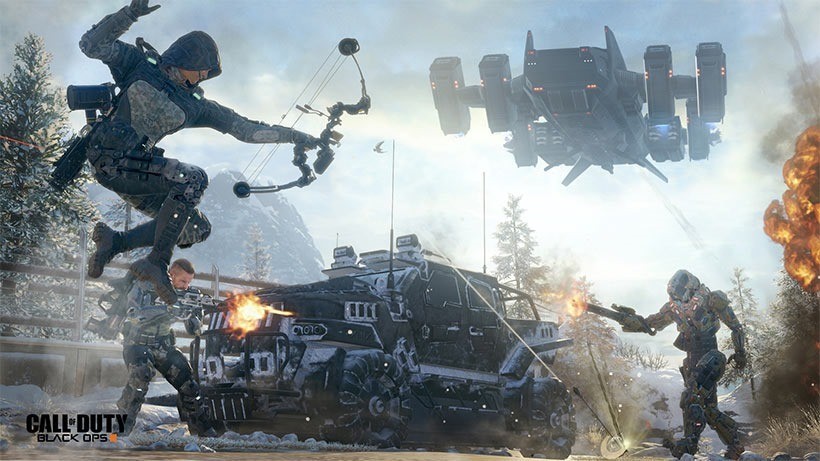 Call of Duty: Black Ops 3 has been out for nearly two weeks – which in the realm of AAA videogames is forever ago. I've enjoyed what I've played of it so far, but like just about everything else in my life (Other games, eating, personal hygiene, sleep) it's taken a backseat to Fallout 4.
If you're one of the fortunate folk who rock multiple platforms and you're still keen on picking the game up, you may be at odds about which version of the game to pick up. Often, the PC version of the game it's the one that's best – offering better resolutions, better visual fidelity and better frame rates. Not this time though. At least, not for the moment.
Eurogamer's Digital Foundry has put all three of the worthwhile versions of the game through their stringent tests, and found that, surprise! it's the PlayStation 4 version that they recommend.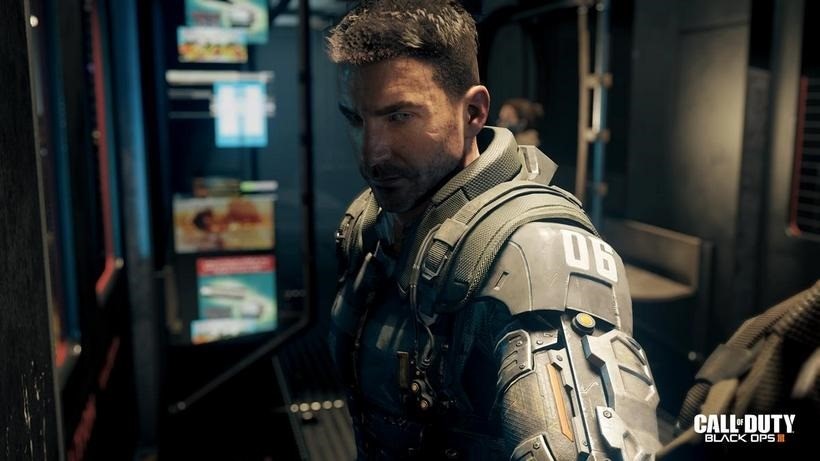 In truth, none of the versions of the game is particularly technically impressive – with dynamic resolutions muddying things up the PS4 and Xbox One. The console versions manage something mostly resembling parity
Treyarch is keen to push back technical boundaries for this franchise, and as a result we see PS4 and Xbox One versions matching the PC game with many of the highest settings enabled across much of the presentation. This delivers a lavish visual spectacle that certainly impresses during the series' extravagant set-pieces, but it also means that the engine often struggles to deliver anything approaching a solid frame-rate. There's not much in it in terms of performance between consoles, but the PS4 manages to carve out an advantage during the campaign with its consistently higher resolution – often native 1080p – while things are less rosy on the Xbox One, where the more aggressive dynamic framebuffer implementation can have a serious impact on image quality.
Thankfully, the multiplayer manages to stay mostly locked at its intended 60fps – but the version you opt for mostly comes down to where your friends are.
Multiplayer is the saving grace for the game on both platforms. While resolution drops below the intended 900p on Xbox One, both consoles regularly achieve a slick 60fps experience with noticeable drops limited to explosive scenes. The PS4 version comes out ahead on the basis of providing a higher resolution, but the series' fast-paced twitch shooting still works well on Xbox One. In that respect the Sony platform has an overall advantage, but if you primarily play online, the Xbox One version is still a solid choice if that's the platform where your friends are. Activision's marketing priorities have changed – and PS4 also has the advantage of getting DLC content ahead of other platforms.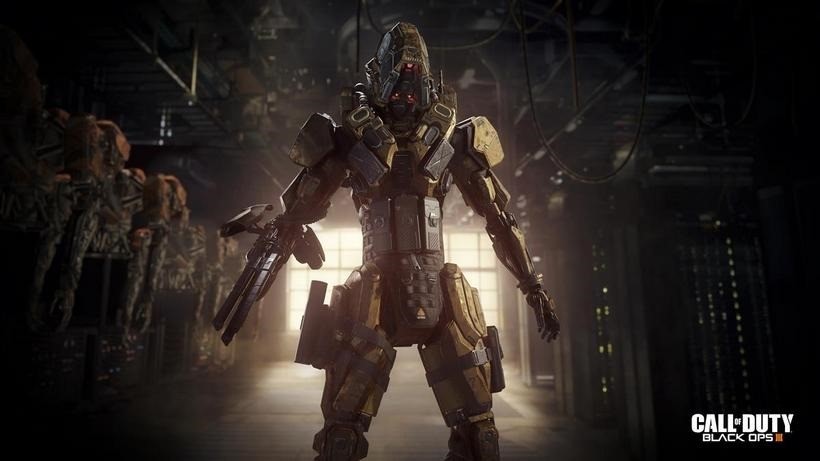 The big surprise (or perhaps not, given how poorly PC versions of Call of Duty have been of late) is that you'll need bleeding edge equipment to keep up with the consoles, and super computers to surpass them. That's largely down to a lack of decent optimisation though, and it's a situation that could improve with time. With the low install bases on PC though, I wouldn't hold my breath too long.
The PC version powers past the console releases in terms of the raw feature-set, but the graphical upgrade while running in 1080p is actually smaller than expected, with PS4 in particular coming very close in several areas. Optimisation also appears a little lacking here, and hitting solid 60fps while completely eclipsing console level visuals in areas aside from raw resolution isn't easy without utilising some high-end kit. And even there, the frequent stutter often distracts. Those using lower-end hardware are likely to struggle – and that's a real disappointment, bearing in mind how accomplished Advanced Warfare operated even on budget-orientated PC hardware. In theory, it's the PC version that should be the preferred platform for Black Ops 3, but it doesn't quite feel like quite the finished article – right now, it feels like PS4 offers the best experience without having to spend a fortune on hardware.
Last Updated: November 19, 2015