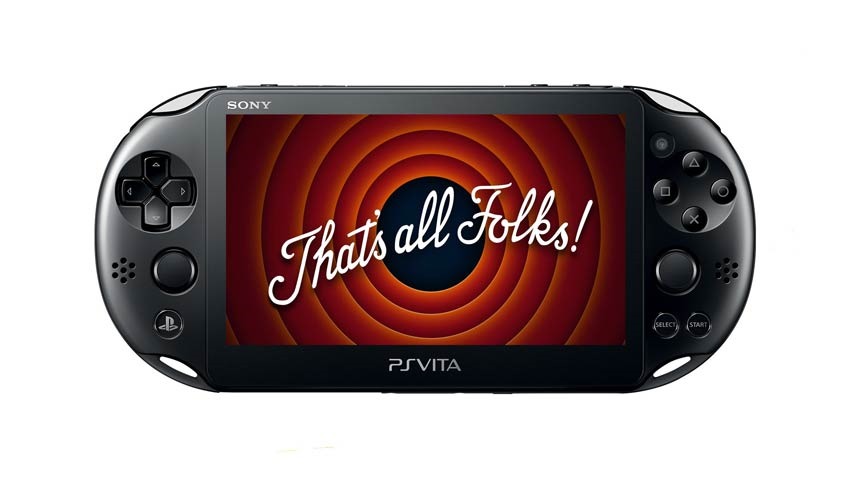 A successor to the PlayStation Portable handheld console, the PS Vita was fantastic hardware with middling software on launch. Still, for the people who didn't flog the device a month after buying it, the PS Vita grew into a heavyweight handheld that eventually began punching above its weight class as newer and better games made their way on to that system.
A system which Sony hasn't mentioned much of lately, as it looks like the Japanese developer of wares hard and soft (giggle) is looking to exit the dedicated mobile gaming field. Speaking to Bloomberg via Kotaku UK at the Tokyo Game Show last week, Global CEO of Sony Interactive Entertainment Andrew House explained that Sony didn't see much value in continuing the PS Vita brand with a successor console. "The Vita experience was that outside of Japan and Asia, there was not a huge demand," House said to Bloomberg.
The lifestyle shift toward the dominance of smartphones as the single key device that is always with you, was the determining factor.
You'd think that with the Nintendo Switch being a runaway success so far, Sony would be keen to ape that success (not that such a thing has ever happened before) in a market where Nintendo must have had an impact on the Japanese company's small slice of the market. According to House, Nintendo's different strategy in marketing and selling the Switch has actually had very little impact on Sony:
The Nintendo device is a hybrid device and that's a different approach and strategy… That draws me to the conclusion that they've really been additive to the business in the last year or so. We remain focused around a highly connected gaming experience and also coupled with having a great range of other entertainment experiences so you can reach multiple people on the big screen in the household.
If the PS Vita is indeed Sony's last push at a dedicated device, then at least the brand is going out on a high note. The PS Vita as of now, has a brilliant library of games backing it up, many of which boast cross-platform play. With Sony eyeing the mobile market and some cross-pollination along the lines of games such as That's You! and Hidden Agenda, Sony is in a position to carve out a new mobile niche for itself.
One that doesn't require it to invest billions on hardware that may or may not sell.
Last Updated: September 26, 2017