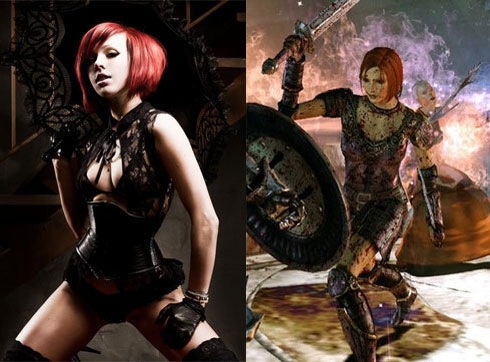 Bioware's spiritual successor to Baldur's Gate, Dragon Age : Origins has just escalated its way to the top of my list of anticipated games. Is it the rich, traditional setting? Is it the mysterious magical folklore? Is it the large-scale brutally bloody battles?
Well yes – but more than that it's the girls of Dragon Age, modelled after real life-beauties that's unleashed the dragon in my pants.
AlleyKatze (Alex Stein) and Victoria Johnson, the models in question,  "lent their sexy curves to their video game counterparts," and Maxim have now – much to their credit and my everlasting approval – shown us the real ladies behind Dragon Age's beauties.
That right there is an uncanny valley I'd love to traverse.
More delicious pics after the jump.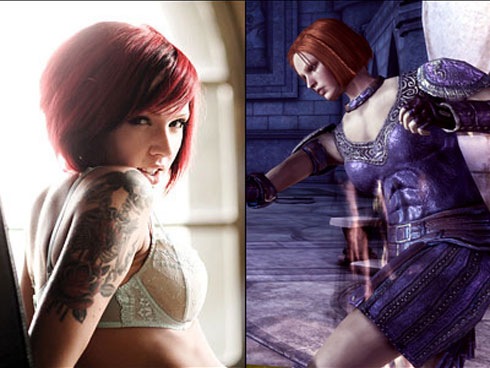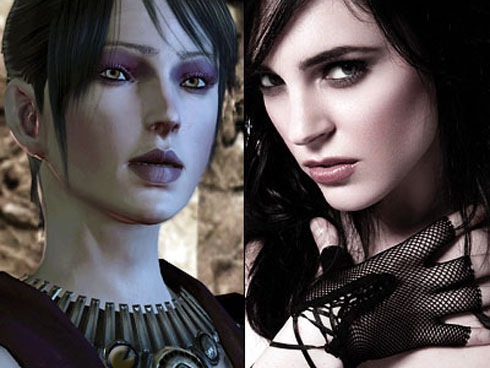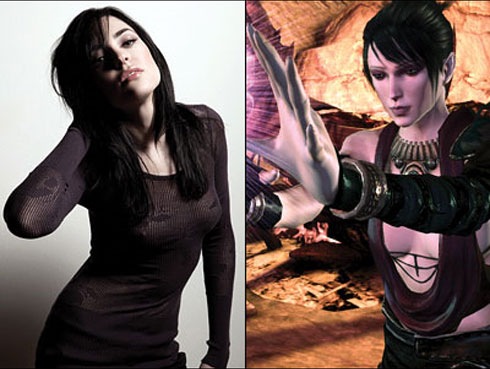 Hmmm…*click click fap fap*
There's more over at Maxim
Last Updated: October 22, 2009