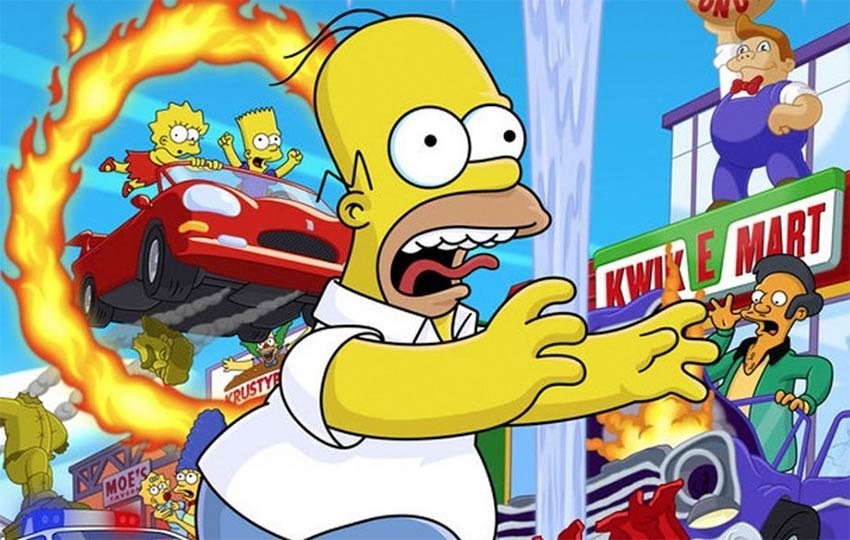 Hey, remember the Simpson's Hit & Run? The PC, PS2 and Xbox game was probably the best Simpsons game ever made, done all the way back when the series was still funny. The follow up to The Simpsons: Road Rage which was a Crazy Taxi clone, was itself more than just inspired by the unbelievably popular Grand Theft Auto. With its own vehicular focus, Simpson Hit 'n Run took the GTA open-world formula and applied it Springfield, with the mad sort of Simpson's zaniness you'd expect.
While it was far, far, faaaaar from perfect, it was an awful lot of fun. With the Simpsons' popularity having waned somewhat, and licencing all tangled up – with contracts sitting in the basements of lawyers somewhere. You'll likely never see a remaster or remake, or even a follow up (especially with developer Radical entertainment, wholly owned by Activision, working as a support studio).
Still, it's nice to reminisce, and the game's producer has been doing just that, saying how much he'd like to see the game remastered. Speaking to Ladbible, Vlad Ceraldi, the game's producer – now at Hothead Games – said he could see it happen.
"I could see it on multiple different types of platforms as a remake or remaster. It would have to take the parties who are in charge of the property to want that to happen and someone out there to decide that they were going to go out and do it. But absolutely, it would be fun to explore those characters and that universe again, that work again."
Unfortunately, any talk of this ever really happening is the sort of stuff that happens over a few pints – and nothing more.
"It's come up before in discussions but not seriously, usually at the pub, just talking about the idea of some of the magic that was captured and the potential ability to recapture it in a new way with a different audience, with a different generation of devices."
I've always liked the idea of more family-friendly games that try to use the GTA template, but are still games that are fun for people of all ages. Along with this, the only other one I can think of that ticks the boxes well is LEGO City Undercover.
Last Updated: October 9, 2019