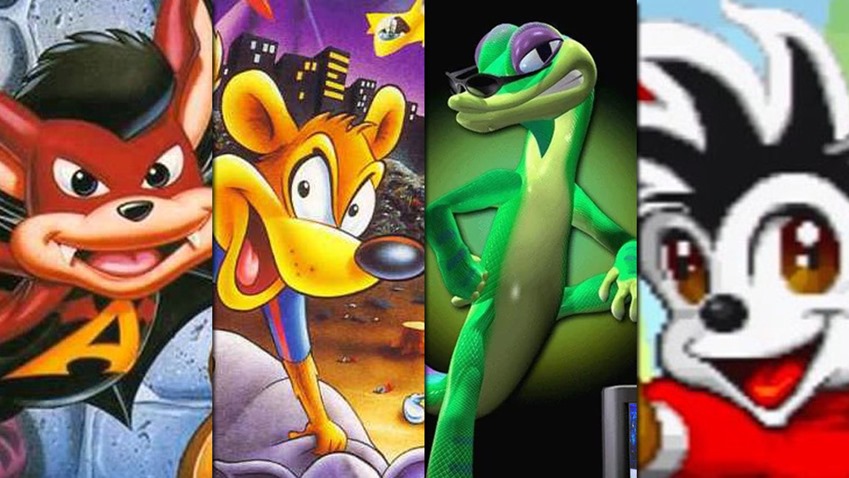 Even though it may be pure nightmare fuel in its current incarnation, the upcoming Sonic the Hedgehog live-action movie seems to have reignited interest in bringing the furrier side of video game nostalgia to the big screen. Detective Pikachu has proven that the right team can make a good video game movie, and with a wealth of characters to mine for, Hollywood has a pickax in its hand and a spring in its step as it heads for them thar hills of gold.
Which is well and good, provided that Hollywood doesn't open up a vein of fool's gold. For every Sonic, there's something infinitely worse hiding in those nostalgia mines. The cheapest clone, the rank odour of imitation that came from an age where every publisher wanted a slice of anthropomorphic pie. Here's a look, at ten of the worst offenders.
Bubsy the Bobcat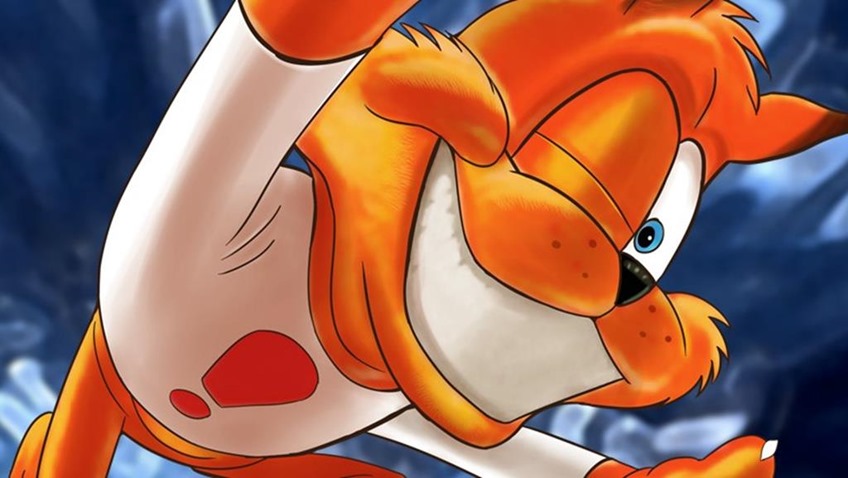 I swear, this property is cursed. Bubsy the Bobcat pops up every couple of years with a fresh new coat of paint, promising that this time things will be different. It didn't work in 1993 and it didn't work a couple of years ago either, as nobody likes Bubsy. NOBODY. The fever dream of a publisher that truly believed that audiences would warm up to the character. Bubsy would churn out sequels as the years wore on and his dim star faded even further.
Bad games, a failed cartoon series and a generic design quickly saw this wild feline use up all nine lives before the decade was even over. That, and we all know that the best bobcat is Bonkers.
Ty the Tasmanian Tiger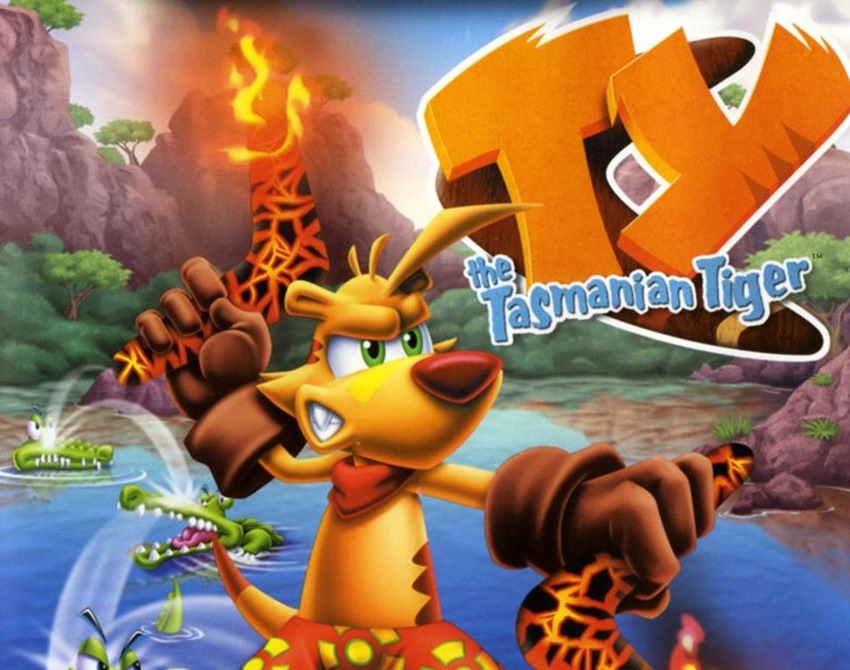 Those pants! That snarl! Dat edge. Having clearly heard some of that Pimp Biscuit that the kids were jamming to a couple of years ago, Electronic Arts knew that they had to dial up the intensity factor if they were to ever dethrone games like Ratchet and Clank or Jak and Daxter from the top of the video game food chain. Clearly, they needed a mascot who could break stuff and keep on rollin'.
Only problem? EA and Krome Studios didn't just find inspiration from other games, they flatout cloned them and dropped a few strands of DNA along the way. The resulting abomination was Ty, a lame attempt to cash in on the mania for Australia that the west had fallen for. Which would have been fine, had said love for all things Ozzie not peaked in 1988…with this game coming out in 2002.
Crash Bandicoot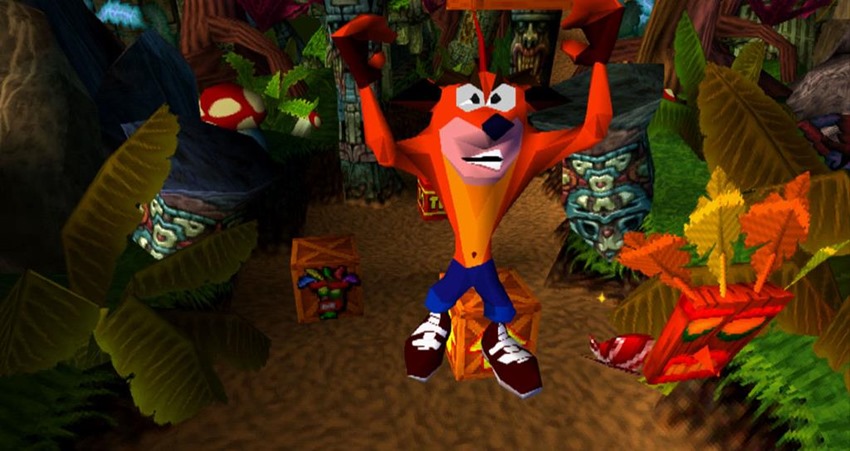 WHOA SETTLE DOWN THERE TIGER! While Crash Bandicoot may have risen to glory again thanks to the recent retro remaster of three fab games, that's a love that stems from nostalgia. A nostalgia that didn't exactly help in the grand scheme of things. While the original Crash Bandicoot was a PlayStation seller in jorts, by the turn of the century a completely different story had begun to emerge.
Naughty Dog had managed to craft a great trilogy that turned Crash into a household name, but his meteoric rise saw his star rise and fall to disastrous new lows when the IP was sold off and Crash went multi-platform in a series of dismal spin-offs. There's a lot of love out there for the original Crash Bandicoot games, but there's a reason why we don't talk about the other games with as much reverence.
Punky Skunk
It was the 1990s. The war between Nintendo, Sony and SEGA was eating up as all three companies began running out of animals to exploit. Obviously, someone was going to have to scrape the bottom of the barrel, and what they found there reeked of desperation: Enter, Punky Skunk. He was a skunk, but like totally filled to the brim with attitude and rancid odours as he hopped around platforms.
Punky Skunk was exactly bad, but he just so happened to ply his trade in the worst possible time of all, as the industry began moving away from two-dimensional games in pursuit of the three-dimensional buck instead. Having a traditional platformer released in 1996? Well that's an idea that just stunk.
Aero the Acro-Bat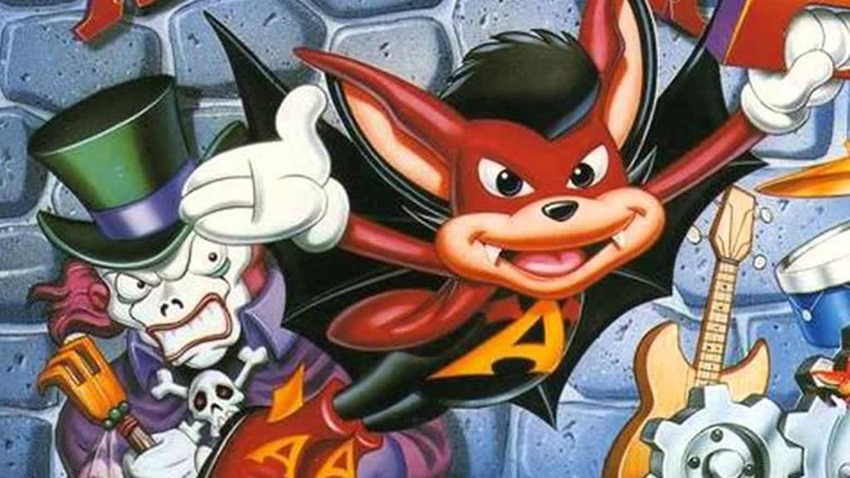 There is nothing about that title that I like. It's the equivalent of making a game called Fox the Fox-er and wondering why children don't want to see a wild animal get punched by Mike Tyson. Anyway, Aero the Acro-Bat had something to do with a flying rodent in a circus, and while the game itself was actually serviceable stuff, the fella himself would fail to stick the landing and quickly find himself sinking in a pool of mediocrity along with numerous other mascots of the era. Like Zool. Remember Zool from the Nth Dimension? Exactly.
Croc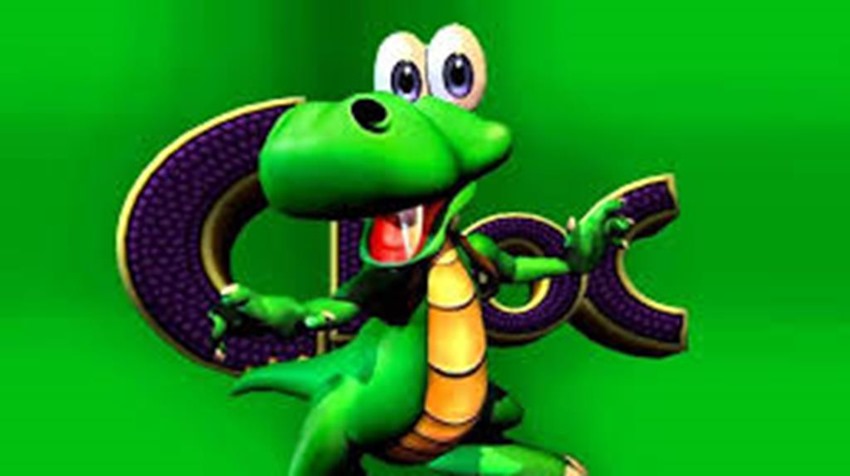 If it weren't for Mario 64, platforming games would have never evolved to the glorious high standard that we have for the genre as well. Unfortunately, success breeds imitation and Croc was no exception. Essentially Mario in reptilian drag, Croc: Legend of the Gobbos was Sony's effort to cash in on the Italian plumber's success, albeit with none of the charm. Or the Nintendo polish. Or the staying power. Or the genre-defining success.
Croc would be back in 1999 for a sequel, but by this point Sony and Argonaut's little fella proved to be all bark and no bite.
Titus the Fox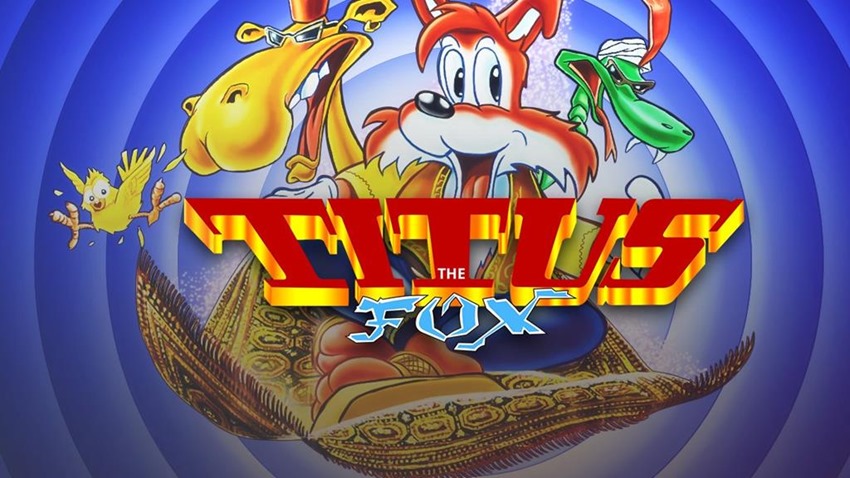 A poor man's Super Mario Bros. with the wholly unoriginal plot of having to rescue your girlfriend, Titus the Fox was a very very French and had about as many fans as America at a Communism convention. It's one of those games, that wish you could tell to fox off already.
Rocky Rodent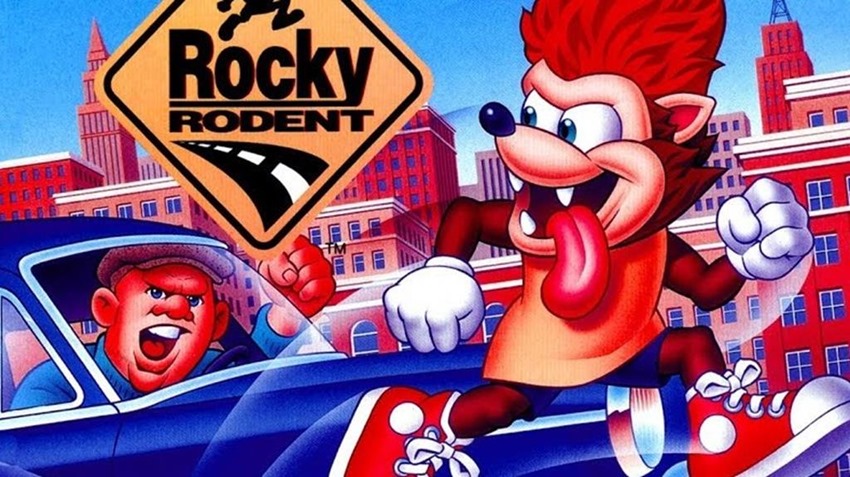 The very definition of forgettable, Rocky Rodent was yet another attempt back in 1993 to lure kids away from Sonic the Hedgehog as studios chased that animal mascot bandwagon. I mean, just look at the guy! Look at his glorious red mohawk! There's probably more to him besides the fact that he looks like he's cosplaying as a cannon fodder goon from Fist of the North Star, but the most mundane of platforming action easily made Rocky Rodent's attempt at stardom about as memorable as that time when He-Man wore pants.
Gex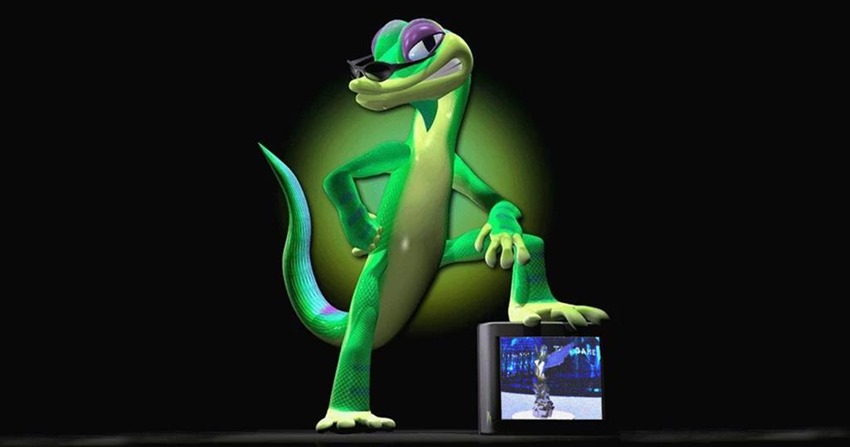 If you ever wanted an example of a character designed by a committee, then look no further than Gex the Gecko. An alliterative name! Attitude! Constantly spouting off pop culture references! Yuck. No charm and all checklist of what the industry thought a Mario-killer should be, Gex managed to make his mark on three games before developer Crystal Dynamics finally pulled the plug on a potential mascot who was just too nineties for his own good.
Awesome Possum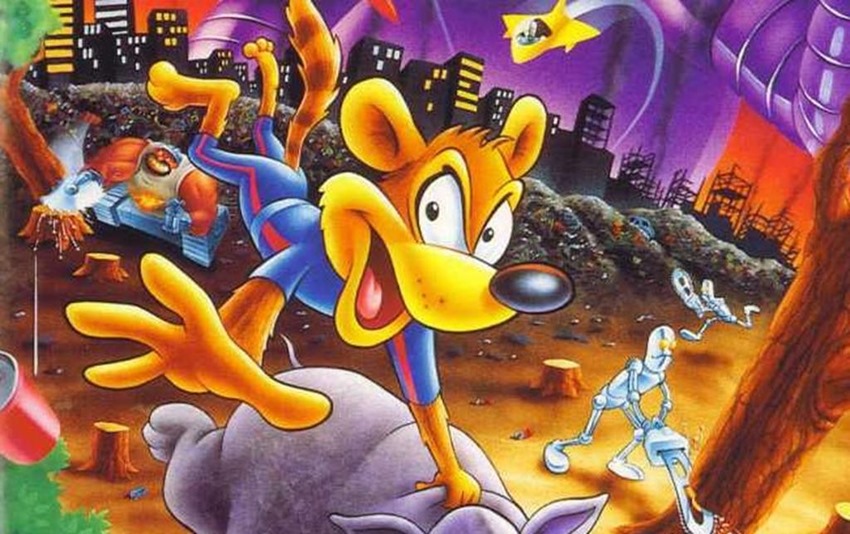 Have you ever seen a possum in real life? They're vile, despicable rat monsters who regularly fake their own death and then surprise you with horrid screams that'll haunt your dreams. So kudos to Awesome Possum, for at least being accurate to its source material even if it did try and toon up its lead hero by giving it a Disney design.
For anyone who did play Awesome Possum, they were subjected to pure misery. Another corporate creation that attempted to merge generation X clichés with a message about saving the planet, Awesome Possum was less Captain Planet and more captive stagnant in design. Mediocre to the extreme dude and not even managing to get a decent score from the more forgiving age of game review magazines, Awesome Possum was quickly buried and left for dead on arrival.
I think. Somebody poke it with a stick.
Last Updated: May 20, 2019