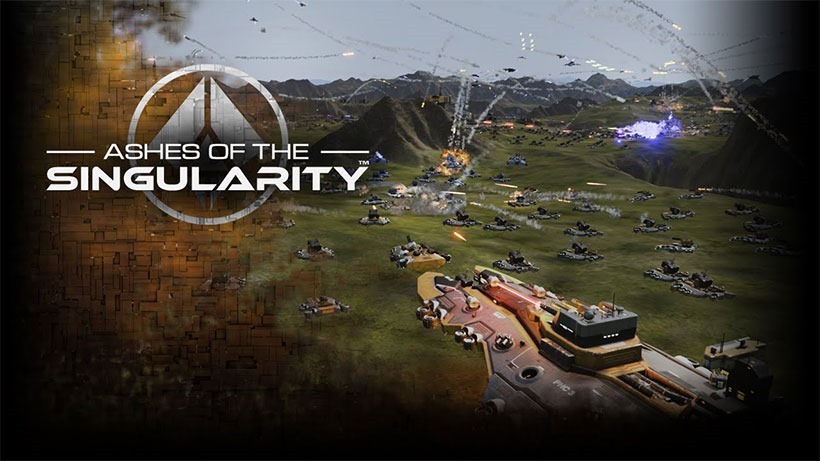 DirectX 12 is the newest API that promises a revolution in how computers utilise their graphics cards, giving developers a little more "pedal to the metal" access to the hardware, in a similar way to how consoles are able to more efficiently use their resources.
Over time, it should make big, big changes to your games, but the implementation and adoption of any new API is slow and lumbering, like me in the morning before I've had my fourth cup of coffee. The first commercial release to use DX12 though, is available for you to download right now.
Ashes of the Singularity, Stardock and Oxide Games' newest RTS has hit early access, and is DX12 compatible. It's an RTS on a grand scale, boasting thousands and thousands of units to help create digital war on global scale.
"A real-time strategy game on a scale never before seen where even the smallest units have diverse, independent weapons systems and every shot fired has its own targeting solution and ballistics model, Ashes of the Singularity explores entirely new and engaging game play fundamentals coupled with jaw-dropping visuals. With literally thousands of units acting independently on screen at the same time, players are introduced to a familiar infrastructure of real-time strategy game play while focusing their attention not on small engagements between a handful of units, but instead waging large-scale wars across multiple simultaneous battlefronts.

The first game to utilize developer Oxide Games' powerful Nitrous engine, Ashes of the Singularity places the player at the head of a war between a group called the Substrate, led by an AI called Haalee, and all of humanity as they strive to expand further out into the galaxy."
It also includes a suite of benchmarking tools, allowing you to test the game with, and without Dx12. Just remember that initial tests using this game and DX12 were far more favourable to AMD hardware than to Nvidia.
It's in early access, and is available now (until November 5) for 20% off of its regular price.
Here's a look at it from the PC Gaming Show at this year's E3.
Last Updated: October 23, 2015