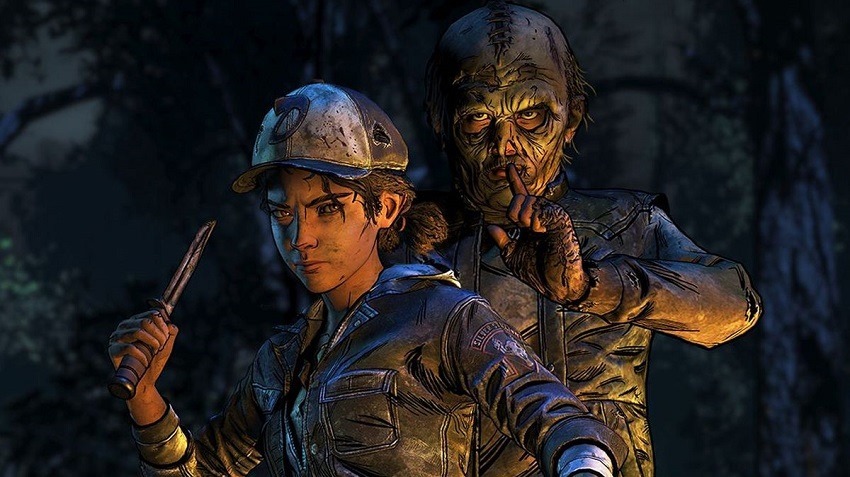 In September Telltale laid off the majority of its staff in the midst of imminent closure, which eventually happened proper last week after the company entered full liquidation. A result of all the lost jobs, weak severance packages and more was that many talented developers were without work, and Telltale's projects were mostly cancelled. Except for The Walking Dead, which was just two episodes into its four episode long season finale. Displeased with letting the project end there, comic creator Robert Kirkman negotiated the rights to the series from Telltale, and development on the remaining episodes is now underway.
Skybound made the announcement weeks ago, even stating that they were seeking to bring on former Telltale staff to help finish the project with them. But yesterday that statement turned into action, as the studio revealed work had started on the remaining two episodes, with announcements for release dates coming in the near future. Skybound doesn't lay out specifics, but they do state that some former Telltale staff have in fact joined them – which might not be long-lived if Skybound has no plans to work on more Walking Dead content and subsequently have no roles for them at the studio after this project.
Despite that, Skybound is happy to be delivering the conclusion to this years-long tale to fans, as is evident by their press release for the development.
"Thank you for your patience while we worked with Telltale to take control of TELLTALE'S THE WALKING DEAD. It's been a ton of work logistically and legally to get us to a place where we're able to roll up our sleeves and get to the actual work. After Telltale shut its doors, the game was, unfortunately, unable to be worked on and hence the release dates of Episodes 3 and 4 have been delayed. But we're excited to let you know that many of the talented, passionate team members who originally worked on the game are resuming development efforts today!"
The Walking Dead: The Final Season only has two episodes left, and I'd bet we'll see them both out rather soon.
Last Updated: November 20, 2018