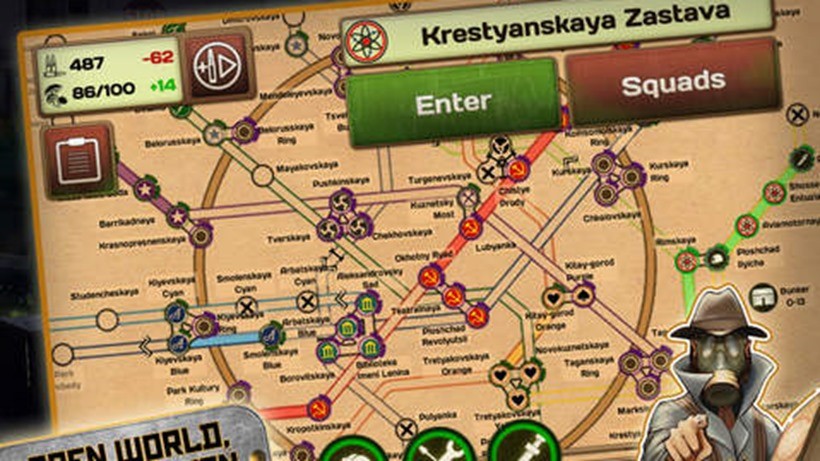 …On mobile devices. MWAHAHAHAHAHA! THERE'S NO ESCAPE NOW!
Right, now that I have you all trapped in my basement here, let's get the news rolling. The Metro games are a pair of claustrophobic and tight shooters. They're currently available as part of the Redux package, which shines up the visuals and completely revamps the first game to not have mentally challenged AI and magic bullets.
But that's for when you're at home. So what does the Metro 2033 fan on the go do? Read the books that the games are based on of course! And then maybe play a mobile version of the Russian post-apocalypse. It's called Metro 2033: Wars, and flips the first-person shootering for a turn-based strategy game set in an open world. Huh, that doesn't sound bad actually.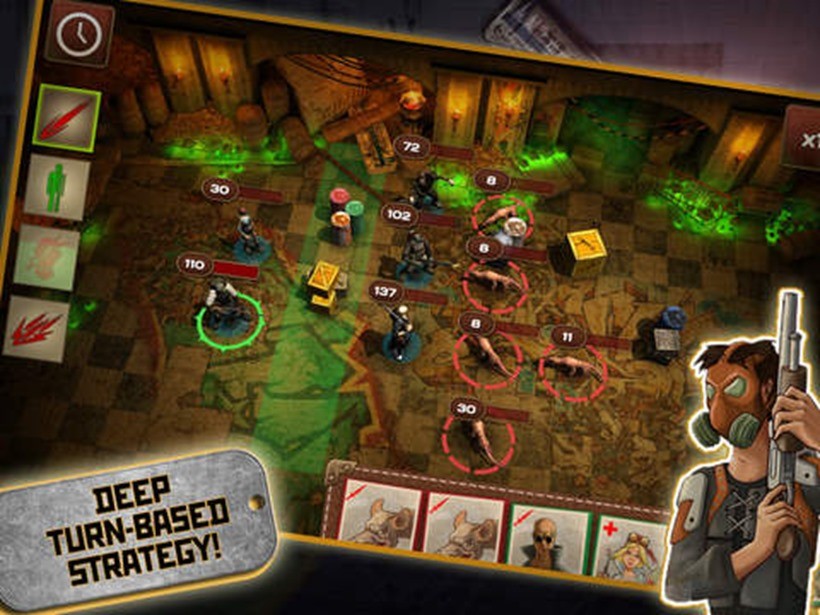 Here's a list of features from the iOS page:
Classic Turn-based, highly strategic battles, with a wide variety of tactics and special attacks
Open World game play, with detailed, story-driven goals to guide you
189 metro stations that you can trade, battle or inhabit, if you wish
25 types of mercenaries with individual combat abilities to construct battle-ready Squads
24 different Factions to either battle or establish diplomatic relations with
20 different building options to manage your resources and keep your clan alive
Pay ONCE! Own it all! No additional in app purchases
It's $9.99 on iOS and Android. It looks like an interesting use of the property, but I'm honestly not even touching my iPad right. I'm still too damn scared of it, and that damn Paula Deen game that I was forced to review. YOO WEEEIN, HAAGHRAGHAHHARGHAAL…
Last Updated: November 19, 2015