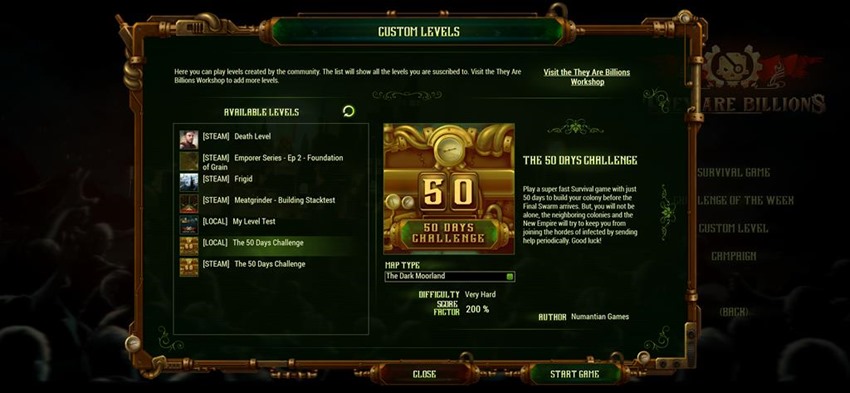 What's worse than the zombie apocalypse? Easy: The zombie apocalypse, if it were designed by your friends. Real-time walking dead strategy game They Are Billions has been playing around with a level editor for the last two weeks, and with a little fine-tuning, that added layer of tactical zombie-slaying is alive and ready to slowly walk over to your side of the screen for a hot meal of leg of Larry.
"After two weeks of testing the level editor and the workshop, we are glad to announce that it's finally ready," Numantian Games explained on their blog.
Thank you very much to all the players that joined the editor testing group and shared their feedback with the developers. Right now there are more than 80 levels to enjoy, and we're sure there are many more to come soon. The editor and custom levels access is now available with the new version of They Are Billions: V.0.10.
According to Numantian, launching the level editor can be done in one of three ways: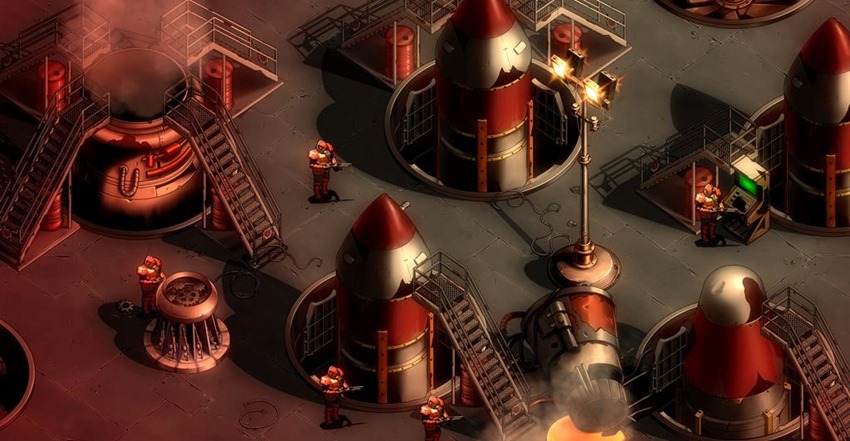 From the game main menu, go to More => Launch Editor.
Or just press and hold the SHIFT key when starting the game and the editor will be launched automatically.
In the installation folder you have a LaunchEditor.bat you can use to launch it directly.
Once inside, the following features will be available to players:
Map creation can be manually crafted or let the game generates a random survival map when the game starts.
Custom events.
Custom scripts to enhance the narrative.
Advanced ZXCode language (variables and functions) to create complex gameplay mechanisms.
Multi-language support.
To celebrate the public launch of the They Are Billions level editor, Numantian Games has created the 50 Days Challenge map, which sounds kind of…challenging: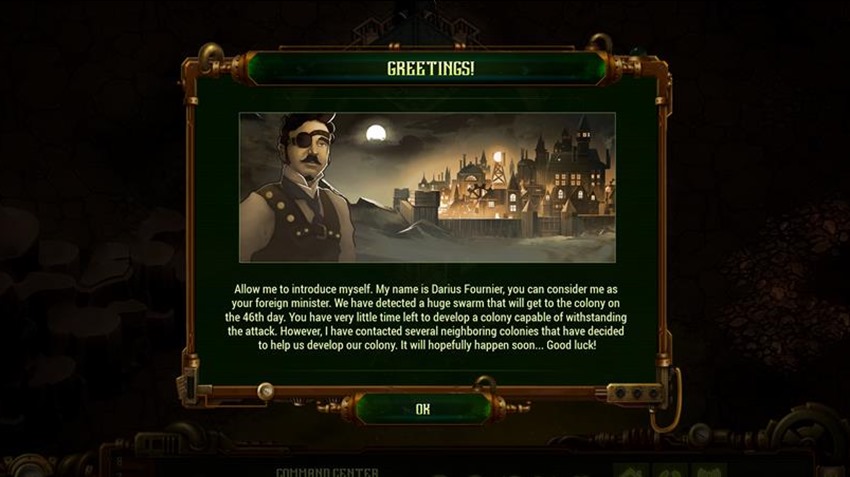 We have created "The 50 Days Challenge" which is a survival game with just 50 days to build your colony before the Final Swarm arrives. But don't despair, you will not be alone in this task. The neighbouring colonies and the New Empire will try to keep you from joining the hordes of infected by sending help periodically.

Hope you like it! It's a super fast game and a real challenge!
With that level editor function being delivered as promised, They Are Billions is now free to focus most of its resources on finishing up the campaign. With all of that progress in the bag, They Are Billions is still on track for a 2019 release, although even the base survival mode of the RTS is still brilliant and tense stuff. Imagine the tightest of resource management across quid pro quo base expansion, hordes of satisfyingly squishy zombies to deal with and a final push for survival that will result in the dampest of armpits and you've got They Are Billions.
Last Updated: December 3, 2018