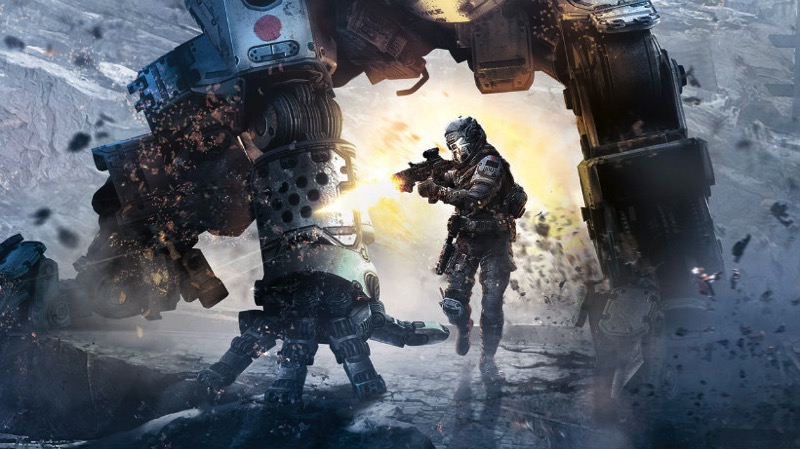 From what I heard, Titanfall was all kinds of fun. Plenty of people around me raved about it, but I never got to play more than a couple rounds at other people's houses. I didn't have an Xbox One when it arrived, and the idea of a purely multiplayer game just didn't grab me. This time, Titanfall 2 will be coming to all the major platforms, and will include a single player campaign that's all about the journey of becoming the ultimate pilot.
Of course the joy of Titanfall is when you bring in your enormous titan and wreck havoc on everyone, but I actually liked playing as the pilot. Fast, agile and ridiculously frenetic, I thought it was a really cool concept, and apparently so did the developers. Just listen to how pilots are worshipped in this new cinematic trailer:
With hints about the frontier and other story aspects, I think we might finally learn more about the lore of Titanfall. That was one of my biggest gripes with the original game; there was clearly a deep and rich world backing up the gameplay, but you never really got to learn anything about it. Instead, it was all about killing everyone and fighting it out on the battlefield. Maybe this time around there will be meaning to the madness, a purpose for killing everyone with my giant, customized titan.
Titanfall 2 is coming at the end of October, releasing on the 28th on Xbox One, PS4 and PC. I just hope that this time around South Africans are excited to be included in the launch and get to enjoy the full experience of the game. Now excuse me while I go try and practice my wall running skills – I always suck at that in just about every game.
Last Updated: September 30, 2016