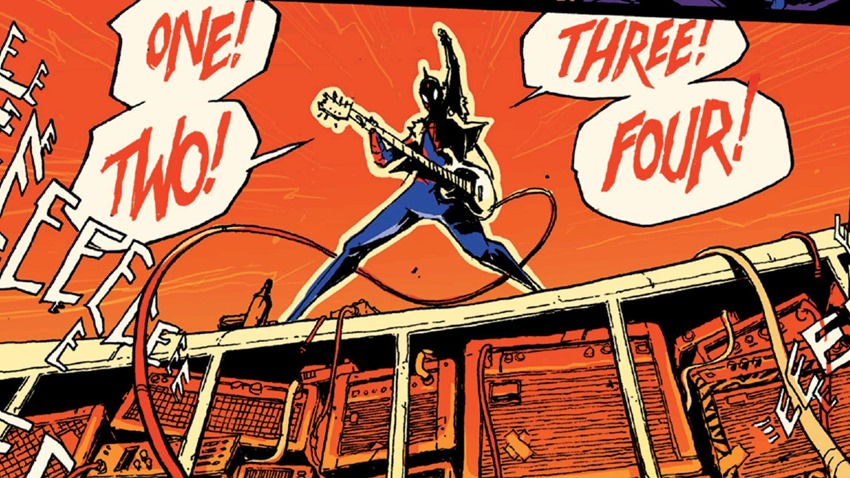 Love or hate the method in which they're delivered (usually to the tune of a cash register enthusiastically gulping down your credit card details), but alternate skins in video games are well cool. Something different, something unusual perhaps but also just a taste of standing out from the pack. Throwing a few extra pieces of clothing in a video game should be easy these days, right?
After all, if ye olde days of Quake 3 Arena could produce a ton of superhero skins, what's to stop a video game company like Insomniac for including the best Spider-Man costume, Ben Reilly's sensational threads and webs? Turns out that doing just that is more than just a case of pushing the "add costume" button, as the extra detail needed for superhero costumes does take some added elbow grease to get right.
"Marvel holds the rights to produce games and movies for most of the stuff in the Spider-Verse, so that also means Insomniac will be able to pitch things from all those," 3D character artist at Insomniac Games Xavier Coelho-Kostolny tweeted of the Herculean task that as the Spider-Punk costume.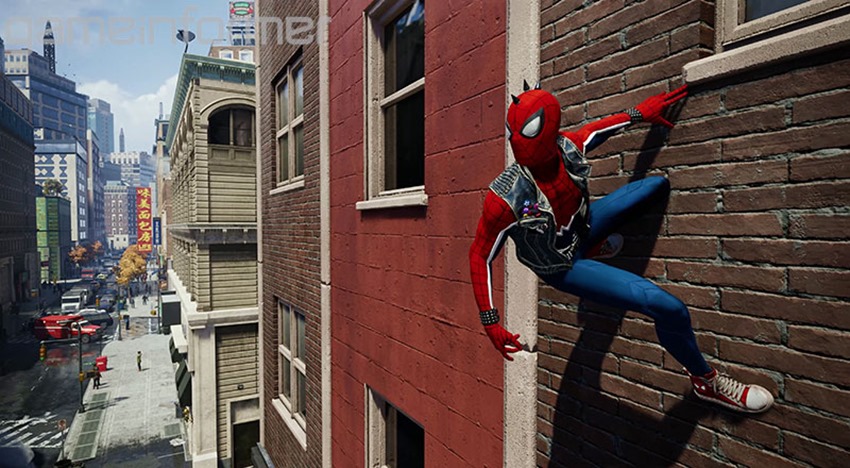 As part of the process of pitching a huge number of suits, Spider-Punk was eventually confirmed to be one that Insomniac (basically, me and [lead character artist Gavin Goulden]) would want to make, and actually COULD make.
From there, Coelho-Kostolny and Goulden began work on the design to make it fit into their game world, attempting to find the balance between comic book and video game:
This design/pitch process involves creating a lot of concepts that emphasize what makes this suit special. Some feedback I got in the design stage concerned the buttons on his vest, others involved the white piping around the red areas.
It's one thing to make a costume that looks good, but making it flow and have seamless animation as well? That's another massive challenge for the design team. "Most of my job is making things that could animate like a puppet," Coelho-Kostolny tweeted.
[Insomniac Games's character technical director Sergio Sykes'] job is to make sure that the puppet has a supporting structure inside with bones and various tools the animation team can use to make Spider-Man run, jump, and punch bad guys.
With the grunt work done, the rest of the Insomniac team fine-tuned the design, a process that involved hundreds of hands:
All told, over 200 people at Insomniac, hundreds of people on outside QA teams, focus testers, marketing specialists, outsourcing artists, and dozens of others contribute to the games we make. And that's all to make sure a single thing like Spider-Punk gets in the game
.
A thankless job, but one that comes with great power and responsibility as Insomniac is busy learning. Spider-Man is out this September on PlayStation 4. My Spi-D-senses are tingling! No wait, that's just the pop rocks that I've been eating.
Last Updated: April 16, 2018