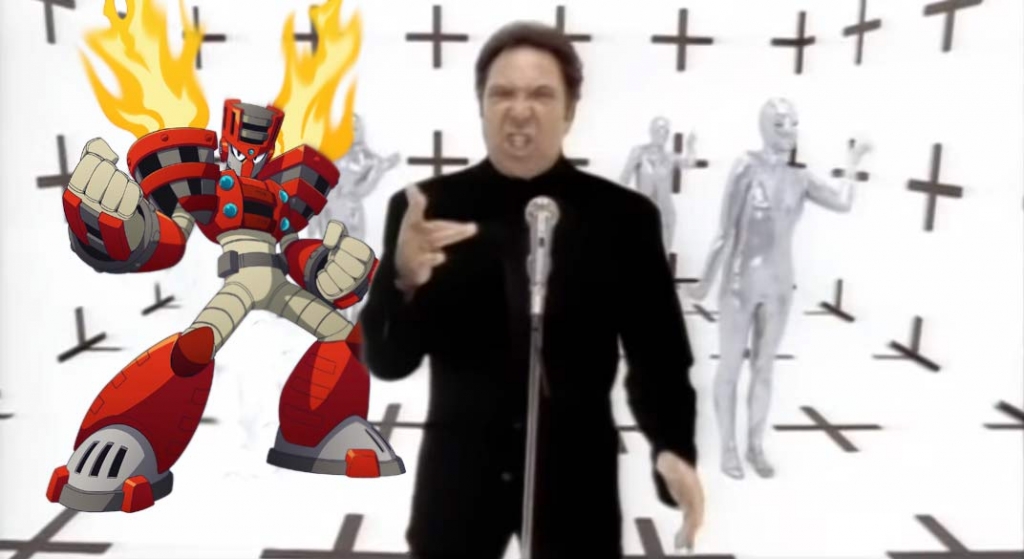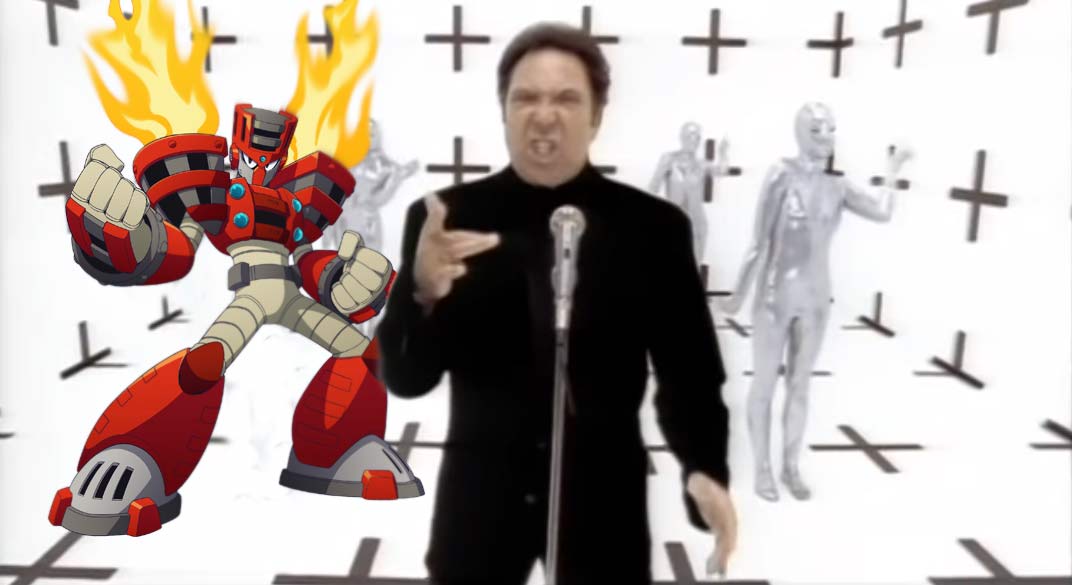 Torch Man! He's a robot master…with a torch! And we're not talking the kind of illumination that relies on double-A batteries in Mega Man XI, but the kind of villain whose light comes from a more primal source: FIRE! The next Mega Man game may be adding a few modern touches to its classic gameplay, but the idea of battling stage by stage through several bosses is one aspect of the franchise that'll never fade away.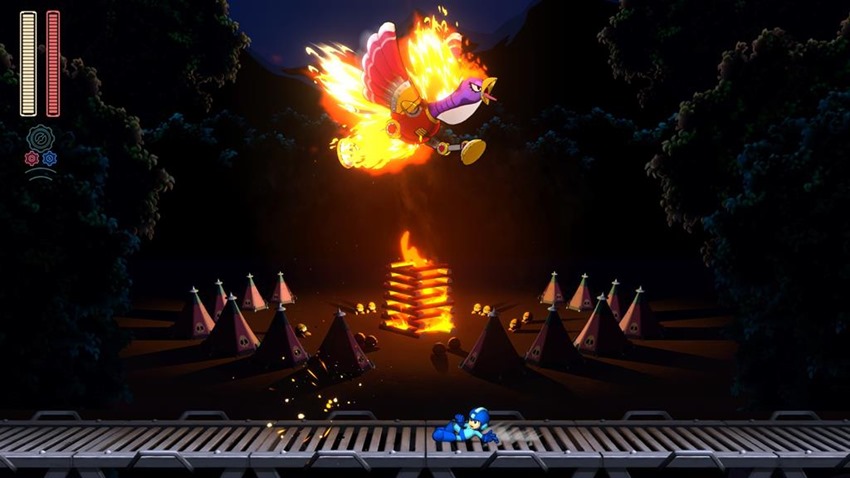 Especially when you've got new characters such as a camp safety android turned rogue. "For our last update we revealed Blast Man and his volatile theme park, but the surprisingly cool-headed Torch Man trades out the densely packed corridors of an abandoned movie studio for a lush forest and campsite that he's turned into his personal training grounds to hone his "Fist of Fire" technique," Capcom wrote on their blog of the new robot master reveal.
The dense foliage may seem like a pretty unusual choice for a robot whose shoulders are quite literally ablaze, but before Torch Man turned evil, he used to teach campers about fire safety. What irony!

When you finally catch up to Torch Man, the woods ablaze behind him (nobody told him only he can prevent forest fires), you'll have to deal with much more than a bit of fire here and there. Torch Man is surprisingly nimble, showing that he's not just a disciple of fire, but a "Torch-jutsu" martial arts master as well! Time your jumps and slides well to dodge fireballs and maneuver your way around Torch Man's red hot kicks while getting attacks in. Don't drop your guard, or else you might find yourself at the mercy of this Robot Master's fiery spirit when he loses his temper.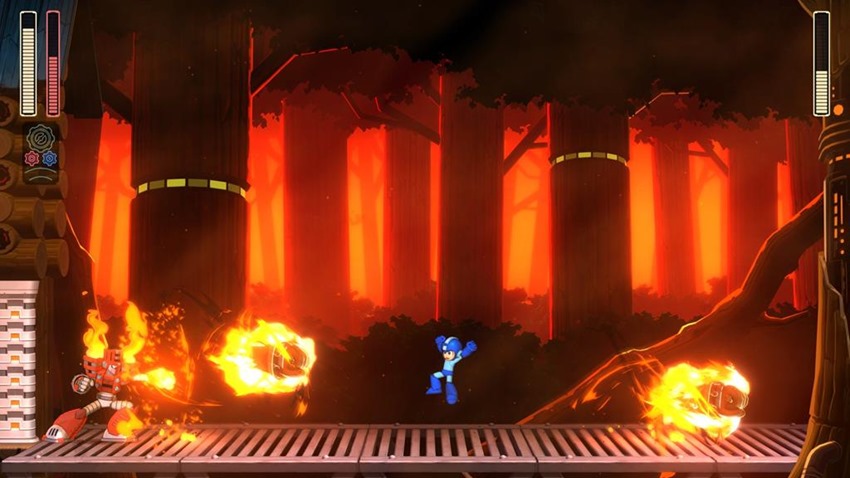 Defeating Torch Man is well worth the effort, as players will be able to unlock the Blazing Torch skill once they've cleaned his clock. Blazing Torch allows Mega Man to fire off rounds of blazing hot fireballs, which have a neat trick to their design: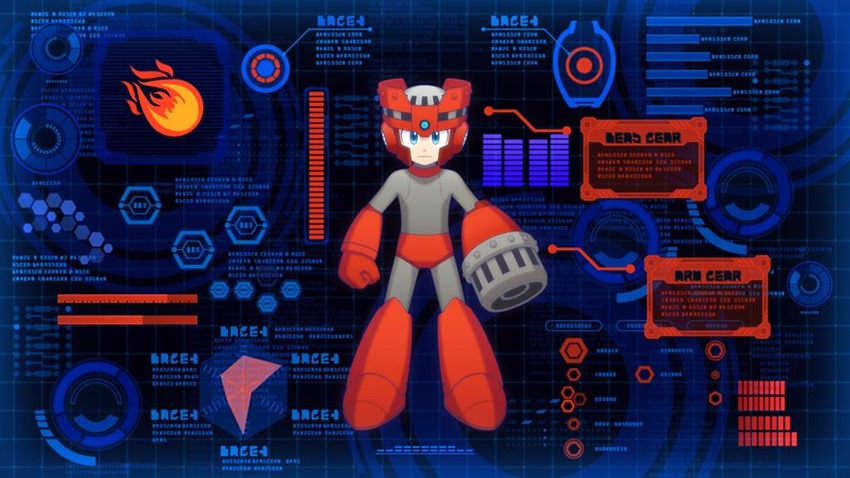 Just like the Robot Master this weapon comes from, each flaming ball comes crashing back down as a searing projectile, reminiscent of Torch Man's blazing kicks. Using the Power Gear, you can supercharge the move to turn up the heat and fire off three projectiles at once! Aside from being a powerful weapon in its own right, Blazing Torch has plenty of other uses, too.
As Beavis once said: FIRE FIRE FIIIIIRRRRRE! Mega Man lands on PlayStation 4, Xbox One, Nintendo Switch and PC on October 2. Still no word yet if Pharaoh-Man is going to totally wreck your face:
Last Updated: July 20, 2018