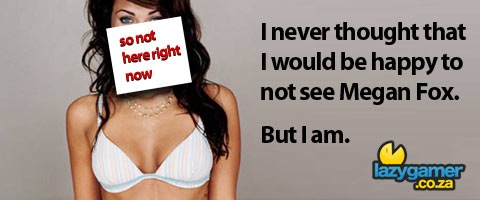 Last year I reviewed Transformers: Revenge of the Fallen, the licensed title that released alongside the Michael Bay-gasm that molested our eyes in theatres.
The game wasn't incredible, but it did have a lot of potential, especially the multiplayer. A little tweaking here and there and some updates to the visuals and I thought that the multiplayer could really be a winner.
This video is a reveal trailer for the upcoming Transformers: War for Cybertron, which promises to bring more Transformers action to our consoles, minus the pesky virtual Megan Fox and her boob-less cohorts.
Will it bring the upgrade I had hoped for? Check out the trailer after the jump.
Last Updated: January 15, 2010