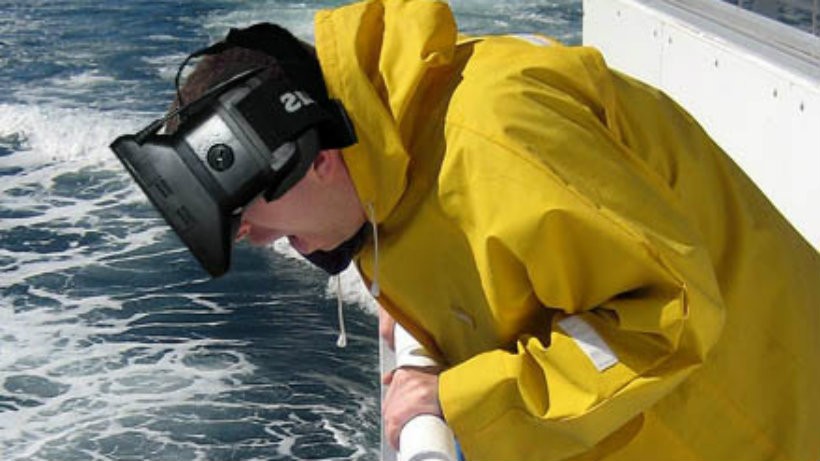 Virtual Reality is virtually upon us – only a few short months and we should all be going face-on with the cool new technology available. With so many headsets coming to the market, and the range of uses for VR, new research was conducted in the US of A to find out what people plan to use VR for, and what would make them jump on board.
According to the research, younger people are much more likely to be interested in VR. Interestingly, while many surveyed lauded the role the Oculus Rift played in revitalizing the interest in VR, Sony's PlayStation VR had the highest brand awareness. That said, only 20% of those surveyed were showing interest in a specific brand at this time. I suppose that means it will come down to price, which could be a big factor:
About 60% of all respondents said they will not pay more than $400 for a VR headset. The largest group, 31%, said they would pay between $200 and $399. What might be troubling for Oculus, which will require being paired with a PC that meets certain technical specifications, is that just 11% said they were willing to pay more than $1,000.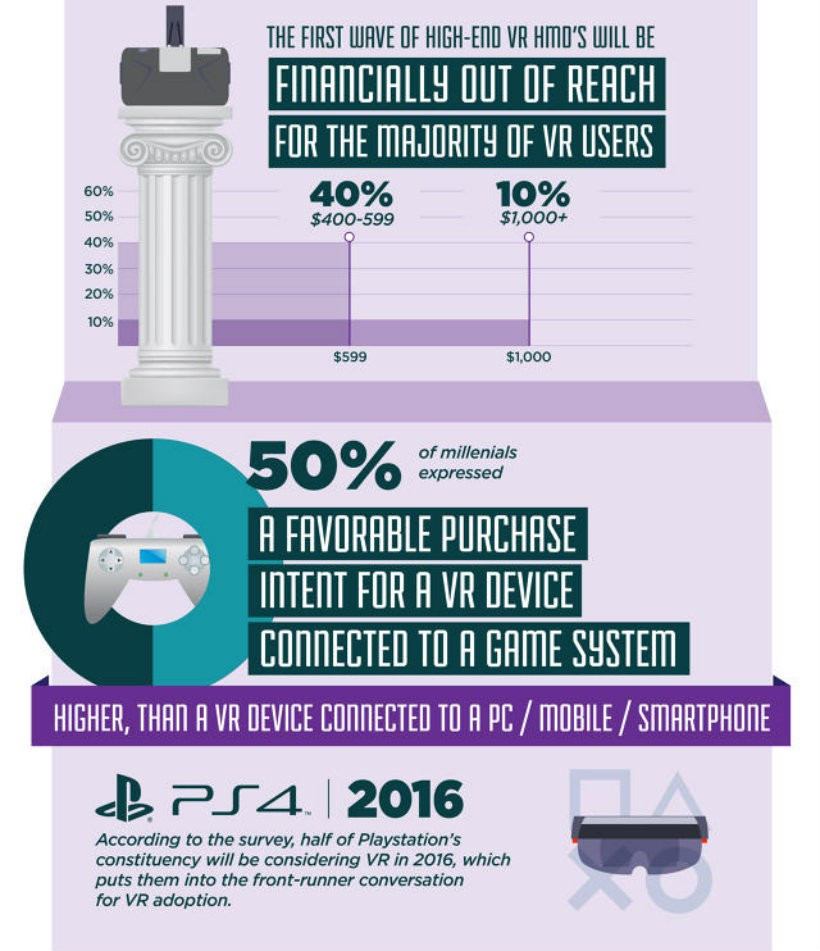 Face on time with VR is extremely important as well, with 36-41% of respondents saying that they'd need to experience it before making a purchasing decision. Of those surveyed who have experienced it, 79% want to try it again and 81% will tell their friends about it. I guess seeing is believing, but what do people actually want to experience?
Across the board, the most popular interest is travel and exploration with 37% of respondents saying they would want to use VR for that. At 33%, gaming was next followed by shopping at 10% – although that idea of shopping on VR racks sounds bizarre to me. Funny enough, only 4% said they would want to watch TV or movies in VR.
Among existing gamers, 80% said they'd be curious to try games in VR, with 49% saying they'd like to try racing games in particular. Action games came next with 40% and sports at 39%. Racing games make the most sense to me, although that London Heist proved to me just how much fun action could be in VR. A lot of work still needs to go into convincing people about the safety of VR, though, before launch next year. With many people worried about healthy concerns with VR, and others worried about losing touch with reality, it doesn't seem that VR will be quite as easy a sell as some might think.
I'm still on the fence about the technology. When it works well, it's fantastic, but with such a high price tag required, I'm just not sure that it will be worthwhile for the investment.
Last Updated: November 10, 2015