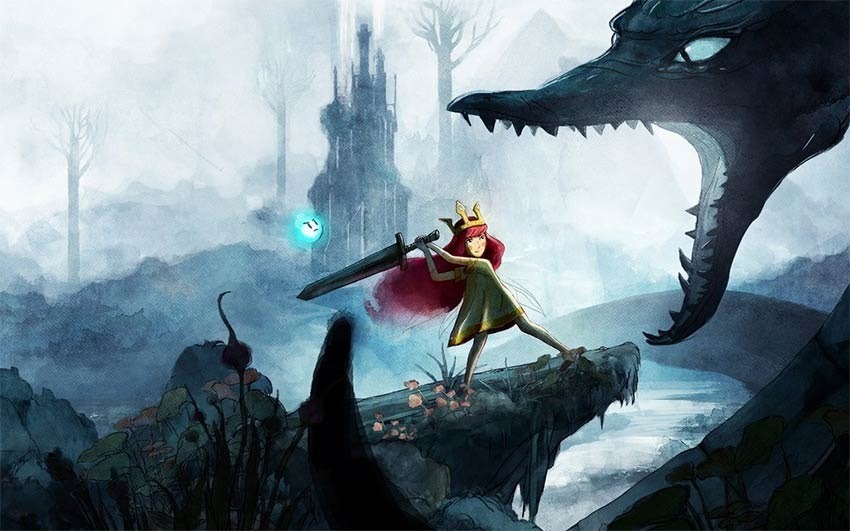 I adore Ubisoft's UbiArt Framework. The engine has a focus on hand-drawn art, and was the underlying tech behind games like Rayman Origins and Legends, Valiant Hearts: The Great War and the delightful Child of Light. It's largely been dormant though, as the company has opted instead to use its other internal engines: Snowdrop Engine (The Division, Mario + Rabbids, South Park), Anvil and AnvilNext (Assassin's Creed series), Dunia (Far Cry series) and Disrupt Engine (Watch Dogs series).
Speaking to IGN, Ubiboss Yves Guillemot said that the engine ended up not being used as much as planned because "the tools were difficult to use." The plan was to distribute the engine throughout Ubisoft's studios, with Guillemot saying "at one point we wanted to give them to everybody [in Ubisoft]." Ultimately, it was decided not to, as the company would have to "spend a lot of time with a lot of people to actually help people to use it." That doesn't, however, mean that it's been abandoned. "It's still there, and you will see other things using it, but it's not as predominant as it used to be," he says.
I know I'd love a new Rayman. Origins and Legends were superlative platformers, and the only ones that have come close to dethroning Mario games for me. That all said, Ubisoft's philosophy when it comes to the engines its developers use is interesting, mostly because of how contrary it is to EA and Frostbite as an example. While they're still using their own internal, proprietary engines, Ubisoft at least realises that a one-size-fits-all approach to game engines doesn't work. While it may save in licencing fees, it ends up costing in production and development and of course, human resources.
Last Updated: April 11, 2019