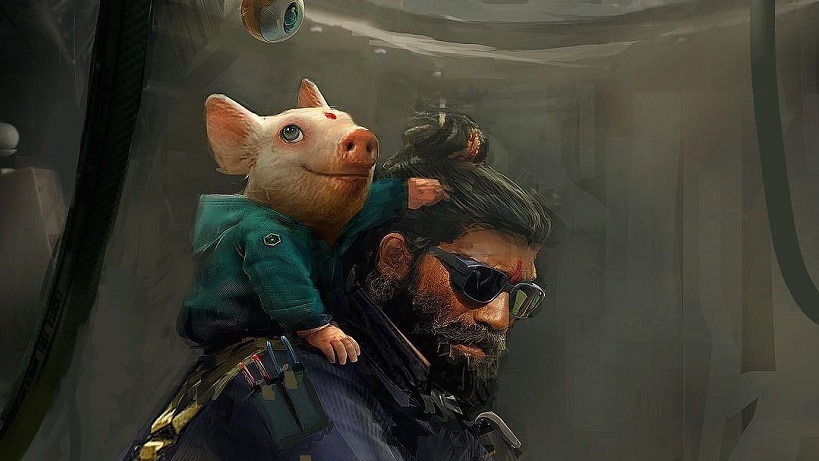 For the past few days now, famed Beyond good and Evil designer Michel Ancel has been teasing series fans with several pieces of concept art, suggesting that Beyond Good and Evil 2 was in fact back on track. It's a game Ubisoft announced almost eight years ago, and since has said almost nothing about. With Ancel revealing the the product is now in pre-production, Ubisoft has officially confirmed that Beyond Good and Evil is finally coming back.
Making the announcement on Facebook via the game's official page, Ubisoft doesn't explicitly mention whether this new entry into the series is a sequel or prequel – a conversation Ancel's artworks brought up. All we do know is that Ancel himself is on the project, along with a team of developers over at Ubisoft Montpellier. The same studio responsible for the incredibly well designed Rayman Origins and Legends.
"If you've been waiting for news about BG&E … Well here you go! We are delighted to confirm that Michel Ancel is currently working with the Ubisoft Montpellier studio on a new Beyond Good & Evil game."
Ubisoft has remained mum on the franchise ever since it was prematurely shown off at E3 in 2008. Since then studio CEO Yves Gulliemot has been dodging questions about its progress, leading many to believe that the game had been scrapped. And it probably was, but at least Gulliemot's comments about the game still being in development, which he made at E3 this year, seem to actually carry some weight.
The original Beyond Good and Evil is a classic, and harks from a time where videogames where very different to what they are today. That makes me eager to see exactly how Ancel and Ubisoft are aiming to tackle this, and whether this is going to be a continuation of the same formula or something radically different. It's the best news for fans yet though, and I can only hope Ubisoft really follows through this time.
Last Updated: October 6, 2016