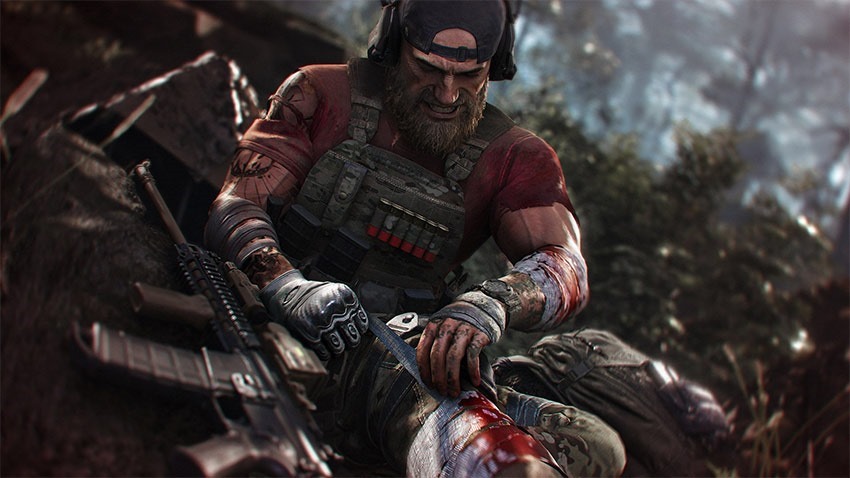 If I were to be generous, I'd say that Ghost Recon Breakpoint is not a very good game. Thankfully, Ubisoft has realised that it's not a great game and has pledged to fix it up.
"The first point of order then, is to fix the general state of the game, with the team focusing on stability and bugs," Ubisoft said last month. " We are working on further improvements that will be coming soon with TU1.0.3 in mid-November, including fixes on the Drone deployment, on changing the fire rate, on NVGs blocking crosshairs and on the Mission Completion notification pop-up."
It's one of the things I like about Ubisoft; they're not generally the sort to abandon their games. It's now…roughly mid-November, and true to their word, there's a great big patch for Breakpoint that fixes many of the more troubling elements. The patch weighs in at around 7GB on all platforms, and among other things, fixes drone deployment, makes changes to cover switching and makes grand changes to the game's stamina levels. It also fixes many weird AI bugs, tightens up animation and audio. Here's a look at the patch highlights:
Fixed an issue that caused the drone to stop deploying on some occasions.
Fixed a bug that caused some players to respawn under the map.
Fixed an issue where changing fire rate while ADS deployed the drone.
Fixed an issue where L3GP night vision goggles blocked the weapon reticle while in third-person view.
Fixed an issue where the "Mission Completion" tutorial pop-up would display after every loading screen.
Improvements made to the issue where scopes would flicker when players ADS.
Ghost War:

Sniper weapons no longer one-shot while using the Rolling Thunder perk.
Fixes implemented to Ghost War stat tracking.
Ghost War stats are now displayed correctly in the loadout menus.
Shooting downed enemies will no longer trigger hit confirmations.
Added a cooldown to the Ping system to avoid spam.

Mission interaction is now prioritized over vehicle interaction.
Players can now do a camera shoulder swap while in cover. It will also rotate the main player on the spot.
Stamina:

Increased the base stamina by 66%.
Increased stamina re-gen speed by 75%.
Reduced the stamina consumed when sliding by 50%.
Fixed a bug where players could get stuck after using their ability or frags while Panther Class is equipped.
Realigned the angle of the panoramic night vision goggles to align better with the character's eyes.
Will these changes make Breakpoint as fun a game as Wildlands? Probably not, no – but they're trying. You can read the exhaustive patch notes here.
Last Updated: November 13, 2019