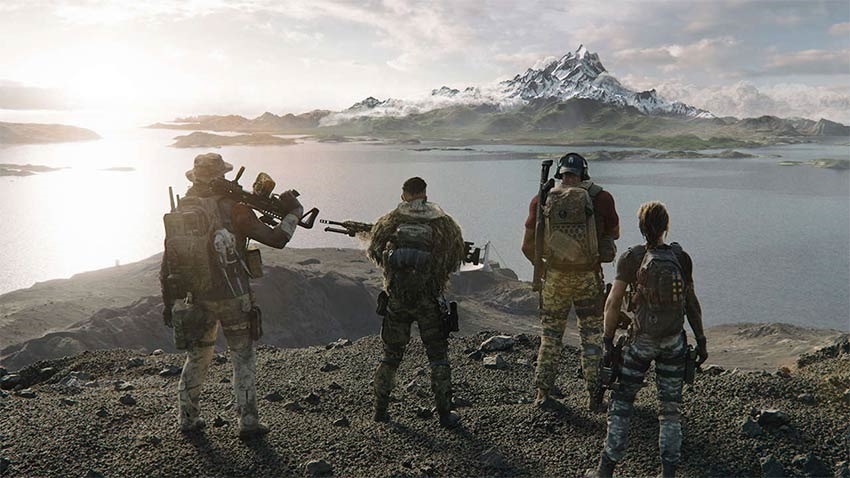 I think it's safe to say that Ghost Recon: Breakpoint is not, as it stands, a very good game. The game was savaged by critics, who found it both janky and generic – which is never a good combination.
One f the things I appreciate most about Ubisoft though is that they're willing to stand by their games, making even the most middling ones significantly better. While I'm not sure it's possible to polish a turd to a sheen, Ubisoft is going to try anyway. They've outlined the big changes coming to Breakpoint as they do their best to mould into something worth playing.
"We can't stress enough how much we appreciate you taking the time to share your thoughts about the game. And while these first weeks have been rougher than expected, we are taking your feedback to heart," Ubisoft's Breakpoint team said in an update. "We deeply care about this game, the Ghost Recon franchise and you, our community of players, and are committed to improving it."

The first point of order then, is to fix the general state of the game, with the team focusing on stability and bugs. "We are working on further improvements that will be coming soon with TU1.0.3 in mid-November, including fixes on the Drone deployment, on changing the fire rate, on NVGs blocking crosshairs and on the Mission Completion notification pop-up."
From there, the team will focus on post-launch content, and fixing the game's much maligned economy.
"As we focus on improving the game, we also want you to know that our commitment does not stop here. We are dedicated to supporting Ghost Recon Breakpoint in the long term with plenty of post-launch content and special events to keep the world constantly growing and evolving."
As for the microtransaction, Ubisoft says they'll make adjustments based on player feedback.
"We also heard the criticism regarding the in-game economy. That is why we are currently working to make adjustments according to players' feedback in the next few weeks, making the experience for players more comfortable."
After that, they'll be dealing with teammate AI, and then on to what could be the biggest rework. They'll be focusing on giving players the freedom of choice in how they tackle missions.
"We are happy to see players embracing the new elements of the game, but we also understand that there are areas of improvements. Some of you would like our new survival mechanics to have more impact on your experience, while others dislike the tiered loot progression we have added.

One of the key elements of our vision for Ghost Recon is to immerse our fans in a gritty and authentic military experience.

In line with this vision and the feedback we received, we are working on a more radical and immersive version of Ghost Recon Breakpoint. We also want to let you tailor your experience to the way you want to enjoy the game, since freedom of choice has always been part of the Ghost Recon DNA."
It'll take time, but Ubisoft seems confident that they can turn Breakpoint around. I'm not as confident, but I applied their attitude to it anyway.
Last Updated: October 29, 2019