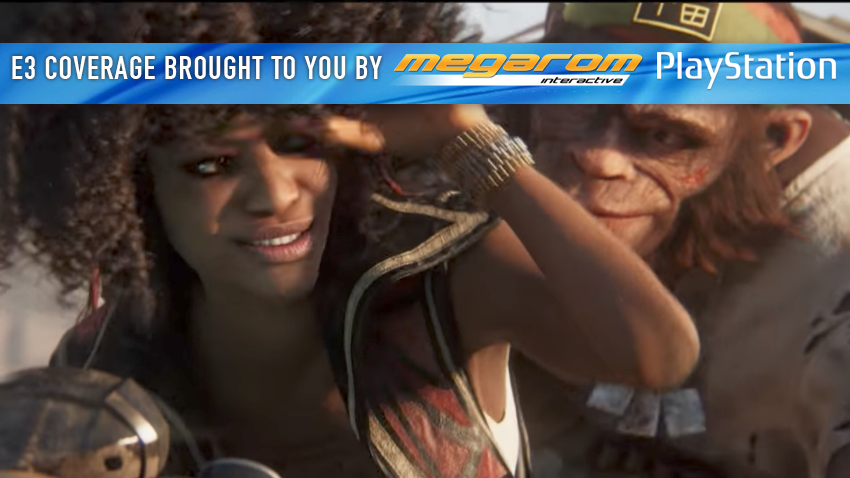 HOLD THE PRESSES! I am seriously in tears right now everyone. Beyond Good and Evil 2 is real. It's here. It's announced and it looks incredible. I have been waiting for this game forever it seems, and it's finally arrived. Instead of just typing "OMG" over and over again, here is the reveal trailer that looks absolutely phenomenal. 15 years? Worth the wait!
Beyond Good and Evil 2 is a prequel, filled with crazy and unique characters. Unique worlds, vessels and stories await. Join the team to make the game even better, become a grease monkey. But really, I don't care, they could say anything. Beyond Good And Evil 2 is real, it's coming, and that's all that matters.
There's also more info in this trailer breakdown that's just appeared on the Ubisoft channel, so let's pause and watch it together.
Here are some game details from the video description:
Journey to System 3, for the prequel to one of Ubisoft's most beloved games! Fight alongside unforgettable characters in a stunning new solar system, as you struggle for freedom and the right to determine your own fate among the stars. Play the adventure by yourself or with friends in a vast and seamless online playground.

Beyond Good and Evil 2 is the spiritual successor to the cult classic, a prequel that will transport players into a profoundly multicultural world, capturing the spirit of the original with grandiose decors and intense dramas that play out across a vast universe. Through the Space Monkey Program, Ubisoft Montpellier will be developing the game alongside its community of fans.

System 3 has become the center of interstellar trade and colonization in the Milky Way of the 24th century, thanks to the creation of Hybrid slaves. While private enterprises fight over resources and power, the first colonists weave together the rich and diverse spiritual and cultural heritages of Old Earth to give meaning to their existence. In this new era of piracy, we will rise from lowly pirate to legendary captain at the helm of massive star-faring vessels, adventuring alongside crews of colorful characters to fight for freedom and the right to determine our own fate among the stars!
I. Can't. Wait. This was worth staying up late. This was worth the wait. Thank you Ubisoft, you've made this lady so very happy.
Need more E3 in your life?
Check out our E3 2017 portal powered by Megarom Games and PlayStation
Last Updated: June 12, 2017