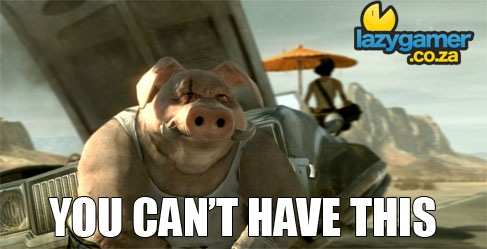 This kinda came out of nowhere. According to an E3 press release from Ubisoft they'll have a new Driver game playable on the showroom floor. There's been no indication that they'd had intentions of reviving the franchise which has sucked really, really hard since the second game in the series. The first game, back on the original Playstation was awesome – and if they can bring back that game's feeling they might just be on to an open world winner.
"Video games exhibited at the Ubisoft booth will include the highly anticipated Assassin's Creed: Brotherhood, Shaun White Skateboarding, Tom Clancy's Ghost Recon Future Soldier, the next iteration of the blockbuster franchise Driver, and many other titles that are yet to be announced,"
So happy news for fans of sandbox driving games – but less happy news for those with a keener sense of adventure.
French site Woot Gaming is reporting that sources close to Ubisoft Montpellier, Beyond Good & Evil creator Michel Ancel has left the company in order to form his own studio,  apparently with another well-known Ubi developer in tow.
The reasons? Issues with Beyond Good & Evil 2's development, apparently. While nothing's been officially confirmed this could be the death knell of the sequel to what has to be my singular favourite Ubisoft release, ever.
Although nothing's been confirmed, this would seem to suggest that Beyond Good & Evil 2 – which Ancel was a driving force behind – is in trouble. Previously, the game was said to be "in production" after a long period of radio silence from Ubisoft. A trailer teasing the game was first shown at Ubidays in 2008, but since then there's been media silence.
Should Beyond Good and Evil 2 never see release, consider my heart broken.
Last Updated: May 28, 2010