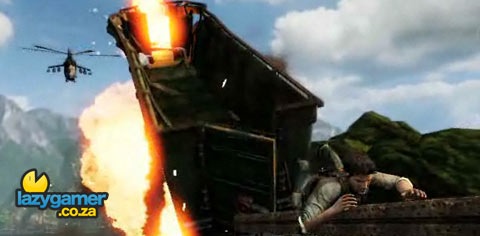 We have some brand new direct feed goodness of Uncharted 2 from PAX that shows a train level off that has poor ol' Nathan Drake finding himself in a spot of trouble with a helicopter, it's missiles and a whole load of henchmen.
If there is one thing that I really like about Uncharted, it's the constant banter that can be heard from Nathan Drake and this particular section has him complaining and groaning at just about everything in his way.
The level itself also looks mighty fine and has the train rushing through a beautiful landscape as the havoc ensues. There are no spoilers in the video so feel free to check it out below.
Last Updated: September 8, 2009