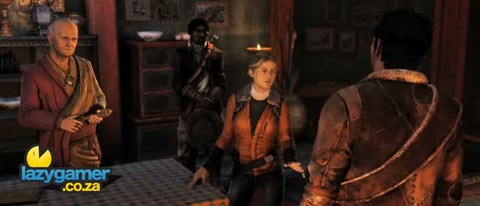 If you haven't played Uncharted before and you wonder what all the fuss is about, then you really need to watch this cinematic to see for yourself.
The cut scene, labelled "Don't Quit" shows off just how pretty Uncharted's in-engine cutscenes are looking. More importantly, is just how damn good the "acting", voice work and facial animations are. This games cutscenes honestly put a lot of movies and real actors to absolute shame.
That aside, the story is sounding as intriguing as ever and couple together with the fantastic gameplay videos that have been shown, I am completely sure that this game is going to be a winner and nothing else.
Last Updated: July 13, 2009