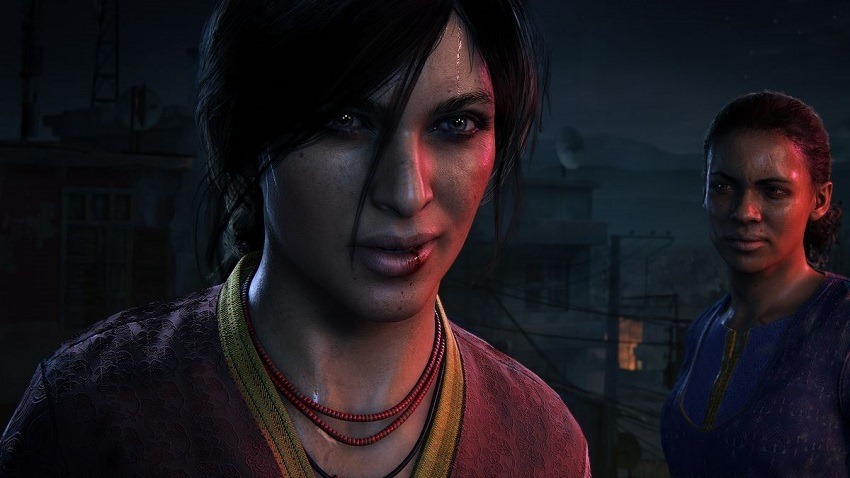 E3 might just be a few weeks away, which means the well on juicy, exciting gaming news is all but drying up as everyone starts reeling in to have their moment to shine on stage. Not Naughty Dog and Sony it seems, who have just announced the release date for the last bit of Uncharted we're likely going to get for a while. The standalone adventure featuring Chloe and Nadine, first revealed at PSX in December, is now set to launch this August 22nd.
Uncharted: The Lost Legacy will star the two previously side relegated characters, as they search for an item known as the Tusk of Ganesh. Naughty Dog have been adamant in the past that they've approached this as a brand new Uncharted installment, with the team touting the new locales as the biggest levels they've created for the series yet. If you're eager to get another look, check out a new scene from early on in the game.
Naughty Dog, being the developers of the past Jak and Daxter games, are also sweetening the deal. Pre-orders of The Lost Legacy will include a download code for Jak and Daxter: The precursor Legacy for free when all four games in the series launch on PS4. Customers who bought Uncharted 4: A Thief's End Digital Deluxe Edition, Explorer's Pack, or the Triple Pack will also get The Lost Legacy as a download at launch. For everyone else, the additional content will cost $40.
It's very odd to see something thing big revealed well before Sony's own E3 press conference. Who knows what they're keeping for their show this year.
Last Updated: April 11, 2017