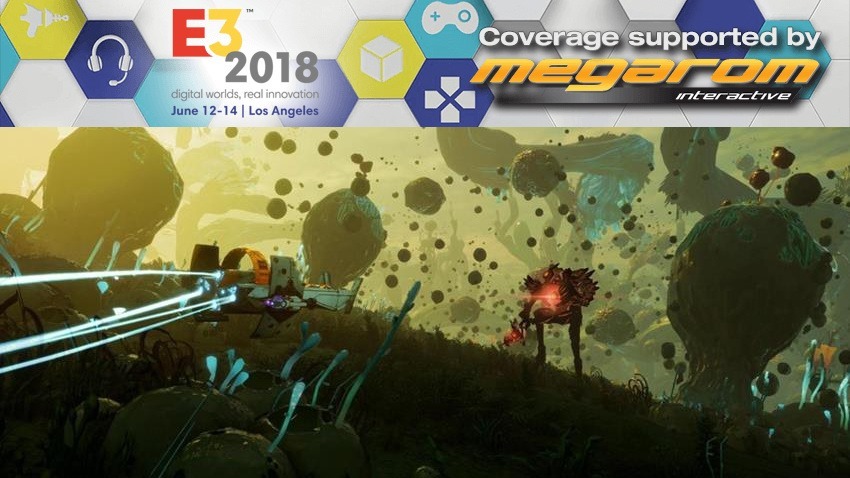 Toys to life franchises aren't nearly as prominent as they were a couple of years ago. DisneY shuttered the incredible Disney Infinity line, Warner Bros. pulled the plug on Lego Dimensions and it seems Activision has all but given up on Skylanders. Toys marketed as physical DLC only really flies with Nintendo still, perhaps thanks to their detailed craftsmanship and additive collecting nature. Starlink isn't trying to capture that market, but instead wants to make the physical act of playing with toys connected to your game fun.
It manages to do that in some surprising ways.
First and foremost, you must understand how different Starlink is to other toys to life franchises you've played. There isn't a pportal-like device that sits by your console, letting you scan in new characters with an NFC code. Instead, Starlink's big (actually, maybe too big) ships are locked onto your controller itself, giving you an intimate view of your vessel and an easier way to interact with it. The plastic molds of the various ships I tried are nicely detailed and (thankfully) very light, but they certainly took up some controller real estate. I don't have massive hands, but I have to wonder about how long a kid will be able to play around the docking set and not want to take a break. Maybe that's planned! Who knows?
Some of the starships you could be piloting in #Starlink Battle for Atlas! #UbiE3 pic.twitter.com/2NoyQb7doc

— Ubisoft (@Ubisoft) June 14, 2017
Tearing apart each vessel is where things get interesting though. You can equip up to two weapons on each ship, and the wide array on offer allowed me to go with strange combinations. A massive, black-hole firing railgun and stock standard machine gun were my favourites, but the burst flame-thrower and guided missiles were useful in certain spots. The eaey at which you can make the swaps is the real magic. Pieces are easy to rip off and reattach in seconds, which makes switching weapons frequently easy. You can dismantle the whole ship entirely too, down to the type of pilot you use (which alters your special ability). Every change you make, be it mechanics or cosmetic based, is recognized with your ship in-game, which I found rather neat.
The actual game that Starlink is pitching though is what truly surprised me. The hyperbole of it being a mix between ideas in No Man's Sky and shooters like Destiny are well deserved. Your craft starts out in the cold vacuum of space, allowing you to fly directly into a planet's atmosphere and touch down. Well, sort of. Starlink lets you switch between sub-orbital flight and ground combat with a single button, but you never actually get out of the ship. Instead, your craft just hovers above ground, and acts more like a great looking, fast-moving tank than anything else.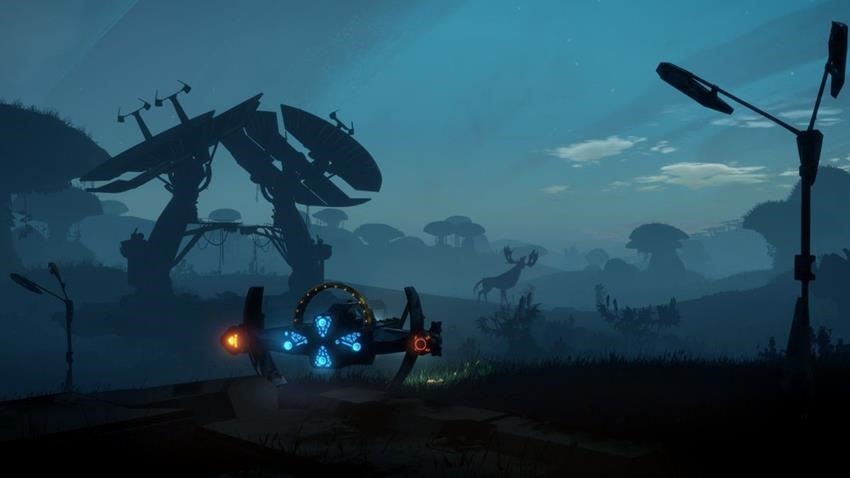 In this mode, I was able to take on all sorts of side-missions, some being clever little puzzles and others devolving into standard "go here, shoot stuff and come back" quests. There wasn't enough on show to know exactly how deep adventures might be, but combat did make a strong impression with enemies having a specific elemental weakness that you can exploit. Remember that short-range flame-thrower? Well, it's great against enemies that are doing ice damage. That black-hole launcher was a life-saver when multiple enemies spawned in waves, grouping them up and making machine-gun  fire direct and easy to zone in on. Starlink wants its players to constantly be questioning which weapons they're using, and this light action role-playing element certainly had me reaching for new gear far more frequently than I expected.
Perhaps then it's clever to have the ships on the controllers themselves, but what's the ceiling to all of this? Starlink is obviously going to provide a pack that will get you up and running with the basics, but what about the parts beyond that? Starlink seems less obsessed about blocking off content just because you don't own the plastic counter-part, giving players the options to obtain all items digitally too. There's a bit of ambiguity around whether that means additional purchases or simply in-game items that you find as part of progression, but it's another way in which Starlink understands why the toys to life genre struggles.
Those toys are darn expensive, so blocking off content with them seems ill-advised.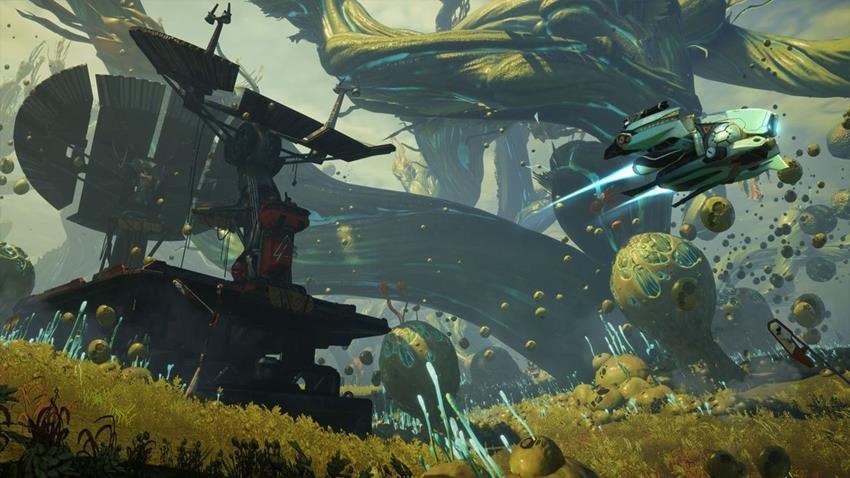 There's something to Starlink that makes it feel less like a game that missed a trend and more like one that could actually find its place in the wake of so many similar closures. There's more meat to the actual game part of Starlink than I previously imagined, which already makes its space-faring adventures more enticing to look forward to. I just hope it's not something that will be straddled by how much money I choose to invest in it.
Last Updated: June 20, 2018