There have been a number of stories lately surrounding the Orena Championship Series fiasco, which you can read about from Glenn Kisela and Chris House, who initially broke the story. In short, Orena made the decision to move their prize pool from the ladder, which was advertised earlier this year, into the Orena Championship Series stating issues with the ladder  – though teams retained their seeds. The Orena Championship Series was originally set to take place in October, but was moved to December and is apparently now only happening in January 2018. The change of dates and lack of events from Orena in 2018 has caused a lot of confusion, but there are a few important factors which are often misunderstood – and I'd like to clear a few things up.
Before I get started: I was once part of the Orena team and it's important that I preface this piece by saying I'm not here to defend Orena (or any other organisation mentioned) but rather aim to shed light on what happens when a small tournament host opts to take the corporate route.
Firstly, let's take a look at one gaming organisation which has existed since the early days of esports in South Africa – VS Gaming (Formerly the DGL/DGC). VS Gaming has always had corporate influence with their relationship, being a subsidiary of Telkom. Despite many criticisms, including my own, VS Gaming has thrived throughout the years as South Africa's top tournament host and their corporate backing and influence, while being infuriating at times, does require further understanding.
The thing which most people don't understand is that when you're part of corporate structure there's a lot of red-tape in involved. Announcements, reports, tournaments, prize winnings, and pretty much everything entailed requires multiple levels of approval, which is why these things usually take some time. Everything has to be done in a way that pleases and best represents your investors and with esports being a juvenile industry in South Africa, these things take longer than they should in the eyes of South African gamers.
VS Gaming, and many others like them with corporate influence, are laying the foundation of a smooth sailing system which will inevitably see a much easier process in the future. But, for now, these things take time. VS Gaming has, in their own way, created a professional atmosphere since the announcement of the new brand and while they're in their first year of operations, their future is looking brighter.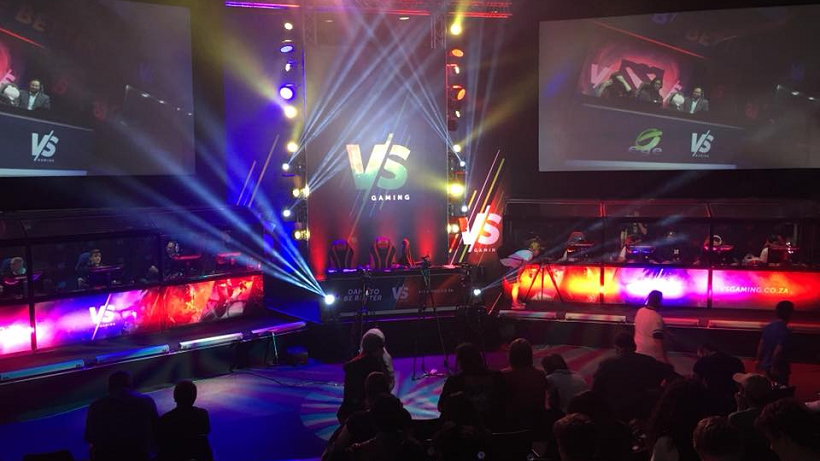 Secondly, it's important to understand that without some form of corporate backing these companies will soon fall off because esports doesn't make money (yet). Many have tried and failed to do it alone with some small investments from partners and sponsors, but it all ends the same way – they come and they go. A clear example of this is Orena's current operations and relationship with Nu Metro. Orena moved to Nu Metro earlier this year where the company took a majority share and the shake-up happened. Prior to Nu Metro, Orena received a small investment from the founders of the Food Lover's Market.
While their investment was just an initial amount to get things going, CEO Luca Tucconi still had full control and could execute and do what he felt was needed and when it was needed. I know this because I lived and worked with Tucconi for a year and together we aimed to set Orena apart from other companies, but that doesn't always work out. I'm not saying we failed, but Tucconi's decision to go with Nu Metro was necessary to see his business grow.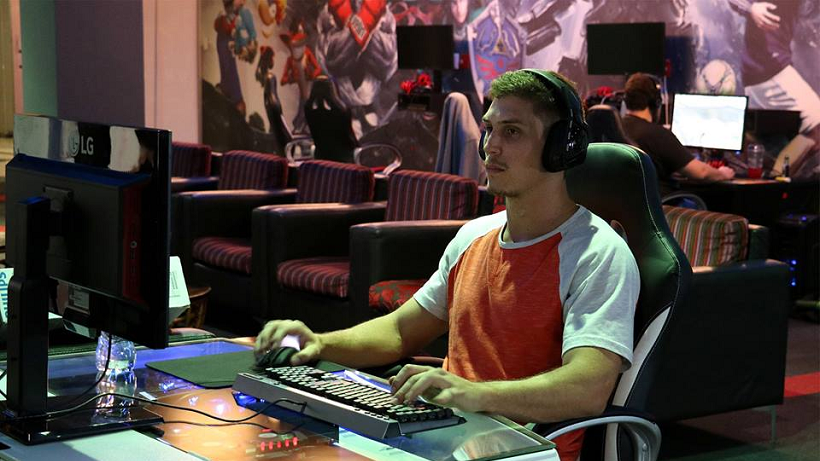 Orena's new gaming studio in Emperor's Palace
This take-over happened in June, even though it was in planning since the beginning of the year. We're now in October, and Orena is still learning the ropes of being part of a corporate structure, and this is possibly why we've seen such inconsistency and lack of tournaments from Orena. Their direction in the past few months has been visual and content driven and it's clear, from the content, that Orena is pleasing their investors because the content is heavily brand-focused and placing Orena in a new space of visual interaction with their fans. The backlash we've seen is a clear lack of understanding. Orena's fanbase is largely made up of players who frequented their leagues, cups and tournaments who are upset because there haven't really been any of those this year.
Now, I'm not saying that what happened with the ladder was okay by any means. I personally feel Orena should pay out the money after admitting irregularities in the ladder system and proceed regardless. Issues with the ladder have existed for quite some time, and these irregularities were brought to light a while ago.
Finally, let's take a look at Kwese Gamer. A company who opened their own esports division and partnered with one of the biggest tournament hosts in the world. Kwese also has large corporate funding, but kicked it off with a reputable team with a somewhat clear understanding of what needs to be done. It's hard to compare the three, mainly because Orena was small and grew and VS Gaming has been around laying the foundation in South Africa for almost 10 years. Kwese Gamer have made sure that they've done everything right, learning from the mistakes of other companies while still feeling their own way around the local esports industry. I'm not saying they're perfect in any way, but because of their few mishaps, people haven't necessarily questioned their structure and operations.
In closing, being part of a corporate structure and having the financial backing is the only way esports will see growth in the foreseeable future in South Africa. It's going to take some time before brands and sponsors see any return on investment from esports and their hesitation is understandable when looking at how things have gone in the past with poor advertising and viewership. If players want to keep competing and winning prize money they have to understand that this is the way things have to be done (for now).
Furthermore, there has to be a level of transparency coming from these organisations as these kinds of PR nightmares we're seeing lately will have a direct negative effect if they do persist. Tucconi's choice to discuss the issue with Zombiegamer was correct, but it shouldn't have been left till that late and Orena should have come forward with solutions once these issues with the ladder were initially pointed out.
Like esports?
Check out esports central
Last Updated: October 23, 2017