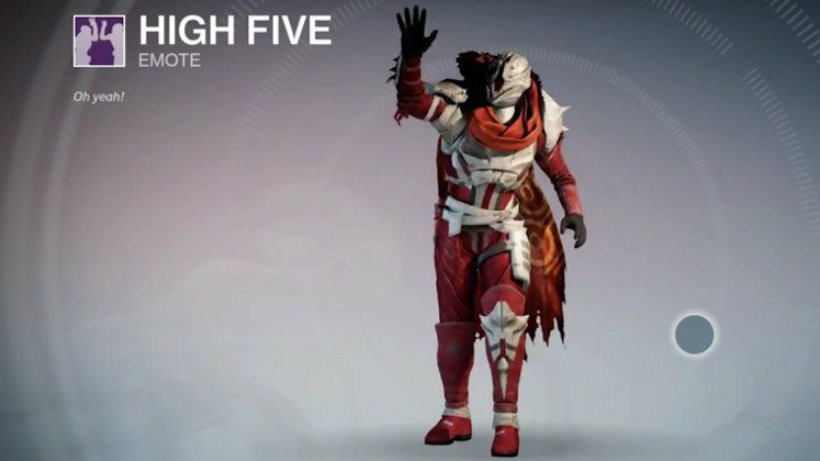 Last week, I told you that Destiny was preparing to launch a Refer-A-Friend program. We didn't know what it would entail, but for sure it was designed to help keep the numbers of new players high, and encourage veterans to play with the "Kingerguardians". Now some details have leaked and it might be worthwhile for some die-hard fans to reel in some new players.
Leaked over on Destiny Tracker, there's a series of quests that need to be completed with a "Linked Friend". While I"m not sure how friends will be linked, the objectives include everything from completing a story mission together, going on patrols together and winning a Crucible match or reaching level 40. The rewards? They include everything from Telemetry to Legendary Weapons to unique emotes. That's right, you can celebrate your daily heroic story mission with a high five or a duo dance.
This was sort of necessary for the game. With so much new (read: better) content available with DLC and expansions, most veterans are loathe to return to early game content. However, if the game is going to survive, it's going to need a steady stream of new players, and some chaperones to help them get up to speed in a hurry. Some MMOs just seem dead in certain level ranges because players are too busy decorating their player houses or engaging in high level activities. By including incentives for older players to help the newcomers, Destiny can ensure that the world still seems alive, and that new players are shown the ropes as they move up the ranks.
Last Updated: November 19, 2015