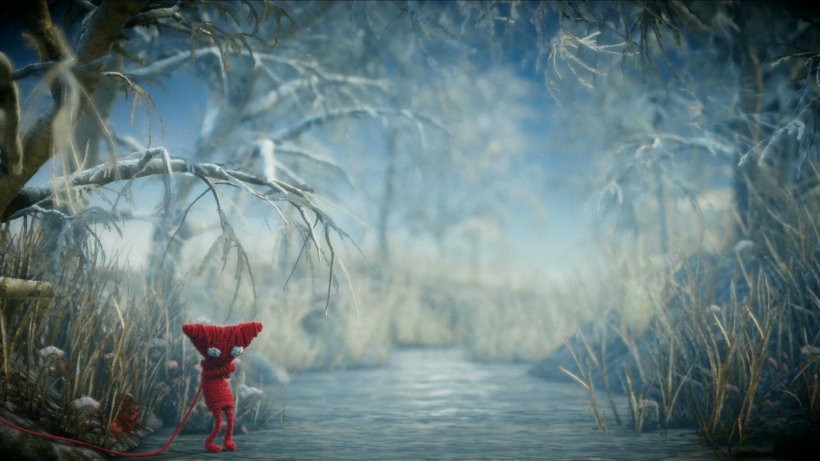 EA's press conference at E3 this year was pretty abysmal, but it did have one high point – when Martin Sahlin took to the stage filled with nervous enthusiasm, the audience instantly fell in love with him and his handmade doll Yarny. His game, Unravel, is poised to be next year's Ori and the Blind Forest, but he hopes to see something more from developers in the coming years.
Unravel got such a great reception, primarily because it looked like it was doing something unique in combining gorgeous environments and soulful storytelling inside a difficult physics-based platformer. This is a rather large risk, especially for EA, but they seemed to have learned to give up at least a modicum of creative control, as Sahlin explained to GameSpot:
We have full creative control, which is pretty cool. It's actually the first time in 12 years of our studio's history that I think creative control is actually in the contract, so that's pretty cool. EA have been super supportive–they're there to back us up, they're not there to try and take over what we're doing. I think that's awesome, all credit to them.
Of course, it's important to have a message and a story to tell. Sahlin doesn't want to be rude towards other developers or studios, but wonders if all creators necessarily have something deeper to discuss, or if it's just a matter of harnessing the power of gaming in general.
I would definitely like to see more of it. I mean some do it, but more should. I think games have a history of underestimating themselves. We think it's just good for entertainment and escapism, but really it can be good for so much more than that. So I hope more people try to make interesting things, and more useful things as well. I think that games can actually do some proper good.
Of course he also recognizes that games are also important for having fun, and he wants to ensure that Unravel doesn't go so far into the world of emotional storytelling that it loses it's enjoyment factor for those players who just want to figure out how to get the cute yarn creature through each level.
I think what's important is that we leave it in the hands of players, so we don't try to shove it down people's throats. Because then it would probably risk ending up just sentimental and just kinda lame.

Our approach is to make it this thing where if you don't care, you can play through it and enjoy it and have fun with it, but if you do care you will have thousands of little hooks to just notice. With the animations, with the music, with the details you find in the world, with all of these things that just talk about what's going on, about the symbolism, about the underlying message and just, we try to be subtle about it. But also try to give as much as possible for people to latch onto if they want, if they're interested in it.

There's also this thing about reflecting about what it is that you actually see. For a super casual person they might just look at it as decoration. But when you really start thinking about it, the fact that everything there is there for a reason, you can sort of start to connect the dots and see how it all fits together.
Of course, expectations are probably higher for Unravel than anticipated before E3. Here's hoping that the game can live up to the hype and deliver a fun, pretty, unique and emotional experience. No pressure or anything. Unravel is expected in early 2016.
Last Updated: November 17, 2015