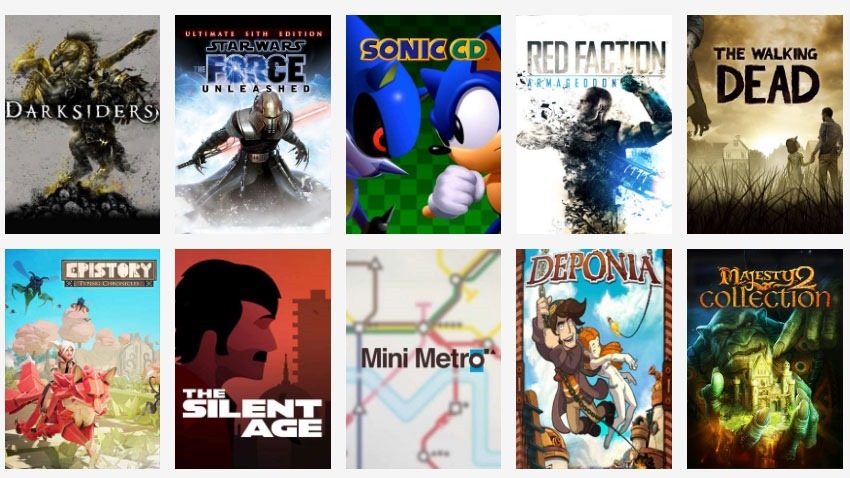 Yesterday's reveal of the Xbox Game Pass might have been one of the smartest moves made by the company so far. An all you can eat buffet of their games, for a monthly subscription that doesn't hit the pocket hard at all. Where the service might run into trouble, is with that very selection. Consumers don't just want several games from an older selection that they can jam at their leisure. They want it all. That's human nature, to be a bit greedy and hungry for whatever you see.
And with a rotating selection of only a hundred games so far, there will be some whinging. On the other hand, there is an alternative service on PC that offers a similar deal with a wider selection. Called Utomik, the subscription service also charges you $9.99 a month, offering unlimited play on their library of games every month.
So far, their selection is of the older variety, but Utomik is leveraging some nostalgia for Star Wars to bolster their line-up. Games from that franchise including the complete LEGO Star Wars saga, The Force Unleashed, Knights of the Old Republic and Battlefront 2. Utomik say that they'll be adding up to 30 new games a month as well, to complement the 465 games already secured so far.
Not bad. If you sign up now for the beta, you'll be able to get a two-week free pass to try it all out, with one subscription shared between up to four members of a household. Something I'm thinking of doing and reporting back on myself to see if their download and play service is up to scratch. I like this idea. Not for your usual brand of gamer, but rather for the idea of it catering to a family.
Kids aren't picky. Kids will play anything, and giving them this much access at a fraction of the price that it would normally cost, is a clever move I think. Also, I just want to place that Sith Edition of The Force Unleashed already.
Last Updated: March 1, 2017