One of South Africa's biggest advocates for women gamers, Tech Girl, has joined forces with tournament host Mettlestate and Evetech to bring some much-needed attention to the growing interest of women's teams in local esports. The Valkyrie Challenge, announced earlier this morning, will see two of South Africa's women's teams go head-to-head in a best-of-five showmatch for R50 000, winner takes all. Energy Esports and Amaryllis Gaming will be the chosen contenders set for a showdown on August 5th.
The Valkyrie Challenge comes after a successful event hosted by Tech Girl back in June which invited all women gamers to The Nexus in Johannesburg where they enjoyed a day of gaming and activities surrounding. Most opted in for the competitive side, which we can only believe led to the development of the Valkyrie Challenge, and much more which will follow.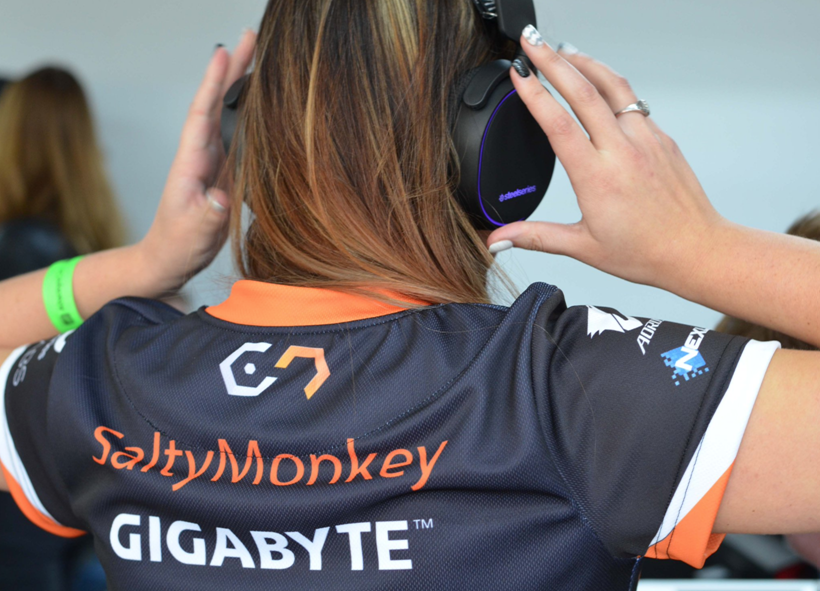 "We were fully booked within 24 hours of announcing the event. Seeing so many ladies gaming and so interested in trying new games as well as Esports was overwhelming. We had more than 150 ladies in attendance and many requests for more events," says Sam Wright (Tech Girl).
The Challenge is the first of its kind in South Africa, a crucial first step in the direction of equality in South African competitive gaming. The idea is that many more competitions for the growing interest of women gamers will spark similar competitions which have long been foreshadowed by male dominant competitions, often rising to large prize pools.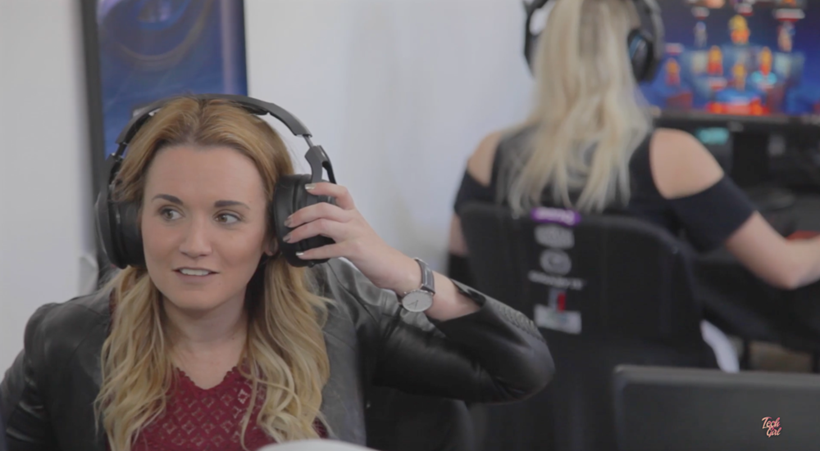 Sam "Tech Girl" Wright image via Tech Girl
"Esports is seeing six-figure sums being thrown around for prize pools but we don't see enough women in those competing line ups. Esports is a place where men and women can compete as equals and, as nearly half the gaming audience is female, it is important to kill past stigmas and get more of these incredibly talented ladies showcasing their skills and participating in competitions. The Valkyrie Challenge allows us to showcase the best female gamers in South Africa and hopefully it will encourage other ladies to feel more confident joining MGOs and teams," Sam continues.
The competition host, Mettlestate, are no strangers to creating opportunities for the less represented teams in South Africa. Their latest competition, which is an amateur cup, is just another example of why the joining of the two was a "no-brainer" as stated by Barry Louzada (Anthrax), owner and commentator for Mettlestate.
"Mettlestate is committed to growing the South African Esports community and ensuring it is inclusive. And so when Sam, who is part of the Mettlestate family, came to us with a great idea (of hosting girl gaming events) a few months ago, we backed her 100%. The first event she hosted was phenomenal and so well received, and her next goal was to host an invitational such as this – the Valkyrie Challenge. With our fully fitted production set up, the Mettlestate team is well equipped to make this event a reality – as we've shown with our past events. We're very excited to be involved. In supporting the Valkyrie Challenge, not only will we get to showcase some incredible CS:GO but we can also offer the community and those new to Esports the opportunity to spend some time gaming and enjoying a fun afternoon out. In order to drive further growth in SA Esports, we need to have an inclusive Esports community. There are a host of talented ladies playing online every evening but we aren't seeing them in competition. We believe initiatives like this will encourage them to take their talents to the competitive arena," says Louzada.
Taking nothing away from this competition, it's important to note that both these teams have been competing in the respective leagues and competitions available in South Africa. This is, in my opinion at least, the best way to properly rid the gaming communities of inequality as integration is healthy and will provide a much stronger competition for all teams be they all-women, men, or mixed. The Energy Esports team, known as Finesse, are currently playing in the VS Gaming CS:GO League and the Kinguins "The KIP Cup," as per their VS Gaming Profile Page.
Their current win-loss is sitting at 6-12, which is great for a team competing in the league. Amaryllis, which was created on April 21st, has yet to take part in any local competitions in South Africa as per their VS Gaming Profile Page. Both teams are also signed up on Orena and have completed matches on the Orena Championship Ladder. Amaryllis is currently 0-3, while Finesse are 1-6 on the ladder. Neither of them has signed up for the upcoming ESWC Qualifiers at Rush or EGE, but that's understandable as they might not feel personally ready to take on the top teams in the country – but their progress is growing at a rapid rate.
Like esports?
Check out esports central
Last Updated: July 18, 2017