If he isn't intentionally botching calls with his pal Vladimir Putin, President Trump is indirectly affecting almost every single industry with his moronic decisions. Valve, who are in and out of trouble with the law these days, have been hit pretty hard on two fronts with Trumps Travel restrictions – hiring and esports.
Visa issues are not uncommon in esports and in the past, even under the Obama Administration, some professional players have been barred from entering the United States. This is their effort to lock down on terrorists entering the United States, but the restrictions are harming the gaming industry and especially Valve.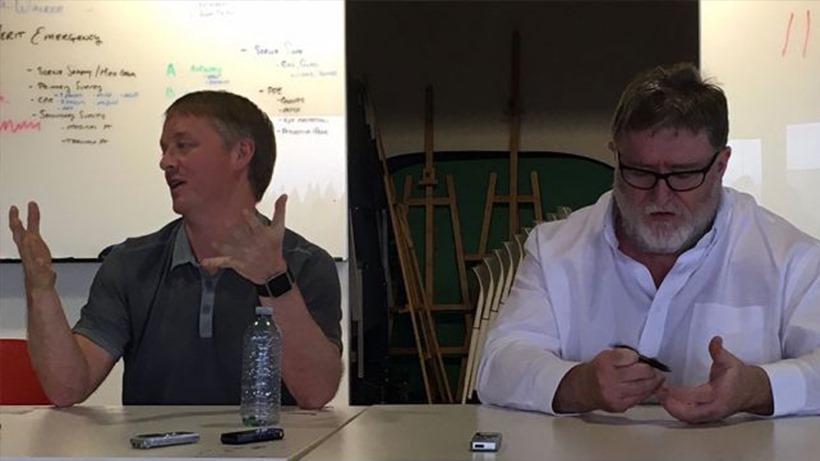 Image via PC Gamer
Valve met earlier this week with a number of journalists to discuss issues facing the company. Valve, a company which hires from all around the world, has been hit hard by the travel ban as they've long searched for talent far and wide to ensure the companies employees are top shelf. Hiring, as I mentioned above, was the one problem, the other is esports. Valve's annual Dota 2 International has seen teams blocked from entering the United States over the still undecided nature of the industry. Some players got work Visa, while others got sporting Visas, but some of the players are still minors which made the process extremely difficult. Talking about their decision to PC Gamer, Valve's Erik Johnson said:
"We're gonna run the event no matter what. Ideally we'd run it here [in Seattle] because it has a bunch of advantages being close to our office. But the event's going to happen. So yes, if it became too difficult, we'd find a way."
Gabe Newell spoke briefly on this misunderstanding which we've seen over the past few years when esports stars (who are major celebrities in the industry and their respective countries) have been barred from entering the United States.
"If you're an opera singer, it's pretty easy to get a visa. Like the State Department kind of understands who these people are. If you're a Nobel Prize winner, they kind of know who you are," said Newell.
The first ever International was in Cologne, Germany during Gamescom in 2011 so the concept of an International outside of the USA is not uncommon. In fact, some of the world's most successful esports touranments happen outside of the USA so the idea of having TI7 somewhere in Europe isn't that bad at all.
Like esports?
Check out esports central
Last Updated: February 10, 2017