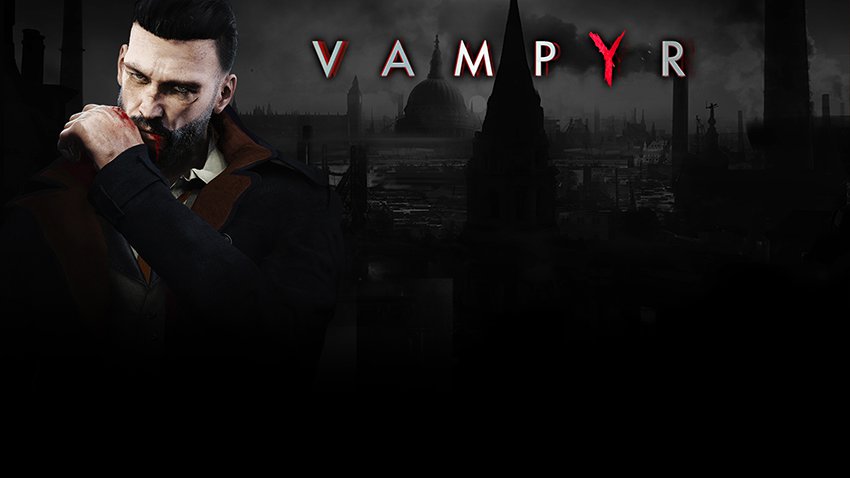 Troika's Vampire The Masquerade: Bloodlines is one of my favourite RPG experiences – so any games that feature vampires, particularly those have an RPG bent to them get my attention. Naturally, I've been keeping a beady eye on Dontnod's Vampyr for ages. The game tells the story of Jonathan Reid, a doctor in in a post-Edwardian London.
The city's stricken with Spanish Flu, which would usually mean the good doctor would be busy helping the city's plagued people. He has an affliction of his own though, as he's come down with a serious case of vampirism. It all sounds interesting; as Reid, players will need to make choices about who they feed on, with promises of a living, breathing city to plod about in.
Of course, I was a little saddened when a deluge of recent preview events said that the game lacked a little in the combat department, making it a bit of a dull slog. Hopefully, the feedback means that the game can be fixed before its June release.
If you're still interested in the game, this new story trailer set to a suitably slow and creepy take on "Don't Fear The Reaper" might just tickle your fancy.
"In Vampyr you play as Jonathan Reid, a doctor in 1918 London newly turned into a vampire following his return from the Great War. Reid is driven by a personal desire to learn who caused his transformation and why, while also working to aid the city against a devastating disease that decimates its citizens. At the same time, Reid must confront his nature as a blood-drinker and the terrible temptation to feed on those he swore to protect.
Thrust into a strange new world, Reid attempts to interpret the supernatural in the best way he knows how: rational thinking. However, between ancient societies, mysterious murders and an imminent large-scale vampire hunt, Reid's scientific assurances are challenged like never before."
It's out on Pc, Ps4 and Xbox on June 5.
Last Updated: April 5, 2018