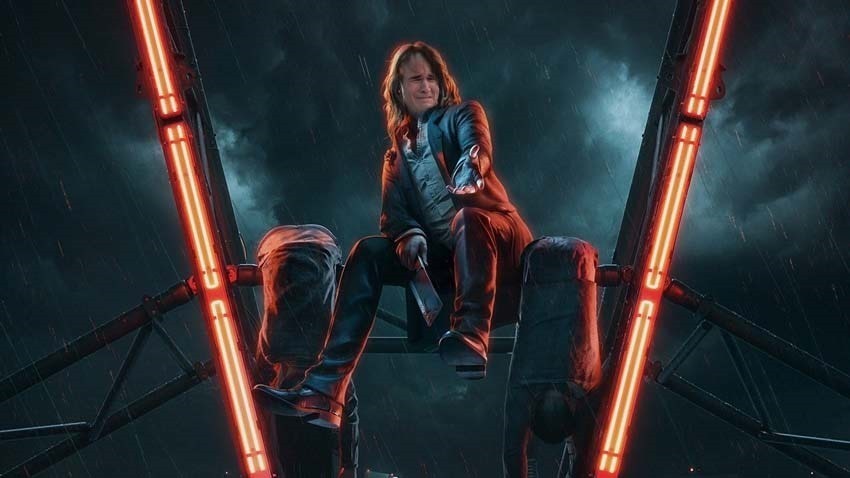 The latest chapter in Vampire The Masquerade – Bloodlines 2, has had what some would call a rocky development path. With one of its lead writers being accused of multiple counts of awful behavior and multiple delays, some would call the game a cursed project. I'm starting to believe them, as the tentative 2021 release date for the sequel just hit another roadblock. Don't expect to sink your fangs into this project this year even, as Paradox Interactive has announced that some big changes are going on behind the scenes of this troubled game.
The first shocker? Developer Hardsuit Labs is no longer in charge of crafting Vampire Bloodlines 2, as that duty is being outsourced to a different studio entirely.
"As you have noticed, we've been keeping pretty quiet for a while. With this in mind, the first piece of news we have for you is to confirm that Bloodlines 2 is still in development," Paradox Interactive explained on the Vampire Bloodlines 2 Discord server (Cheers Reset Era).
Secondly, we have made the hard decision that Hardsuit Labs will no longer be leading the development of Bloodlines 2 – which also means that we will not be releasing in 2021 as previously planned. Since we cannot at this time communicate a new release date, we've also decided to stop accepting pre-orders for the time being.

This game is very important to us and it has been an ambitious project from the very start. In order to meet our goals for it, we've come to the conclusion that a change is needed and, as a result, more development time is required.

We'd like to take this opportunity to honor Hardsuit Labs for their efforts and thank them for their hard work on the project. The studio has done a tremendous job in laying the foundations for the game and we hope that you, the community, will also appreciate their contribution to Bloodlines 2.

We're thankful for your continuous support throughout the game's development. We understand how important this is to you, and we'd love to share more with you. As soon as we can, we'll let you know what the future development team of Bloodlines 2 will look like.
It has been a heck of a long wait for Bloodlines 2 since it was announced several years ago. And at this rate, it's going to remain that way while Paradox Interactive gets its vampiric house in order.
Last Updated: February 23, 2021