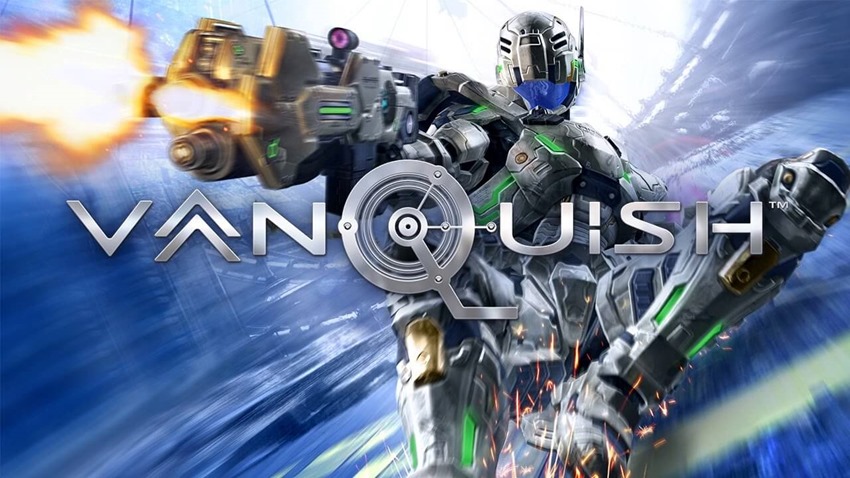 There are action games and then there are action games. Few titles in that genre are deserving of anyone hitting CTRL+I to describe them being in that field, but Vanquish was a no-brainer when it launched in 2010. Having launched a cult classic in the form of Bayonetta a year before, Platinum Games knocked their next effort out of the park with Vanquish.
Equal parts cheesy sci-fi action film and gloriously over the top gameplay that allowed you to move across the battlefield like a downhill street luger on mechanical and buttery smooth steroids, Vanquish is a masterpiece of its time. A decade later, and it's kind of surprising that said game has never gotten a proper remaster considering its cult classic status.
The wait for said remaster might not be too long to go though! Currently still up at the time of writing, a listing for Vanquish on Xbox One and Xbox One X is promising the ultimate visual upgrade for SEGA's phenomenal action romp. Here's the official blurb for it, before it gets taken down:
The hit sci-fi shooter returns. An overpopulated Earth suffocating under limited resources looks to Providence, the solar-powered space colony for support. When Providence is suddenly taken over by a mutinous group and its technology used to devastate cities, it's up to a specially trained unit of space marines to reclaim the colony. Equipped with BLADE, the experimental weapon system that can scan, copy, and save up to three existing weapons, space DARPA agent Sam Gideon must infiltrate Providence, defeat legions of future-tech foes, and disable the energy transmitter threatening life on Earth.
And here's a bunch of tiny screenshots for it! Sorry lads, best I can do for now:
The Xbox listing currently has the game pegged for a February 18 release next year. While PC gamers got a chance to play a port of Vanquish not too long ago, that one was received as alright by most of them. It's about damn time then that a proper remaster hit consoles, I reckon. Now how about that Metal Gear Rising: Revengeance remaster? Dammit Konami, don't you dare turn this game into another licensed pachinko machine, don't you dare.
Last Updated: December 5, 2019