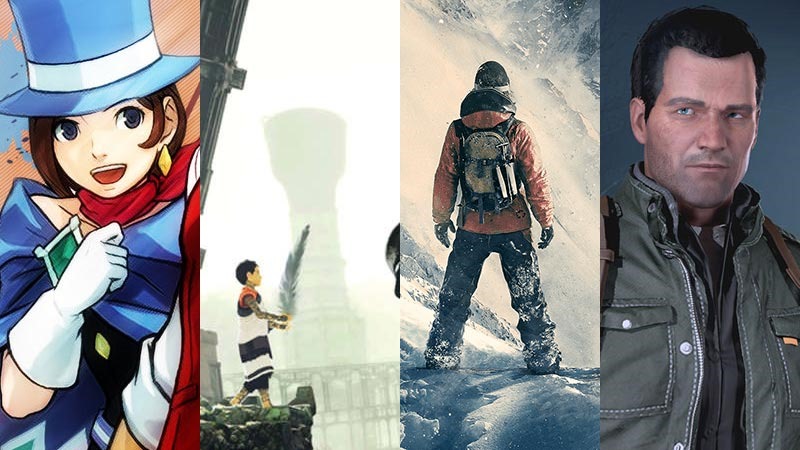 ONE MORE MONTH! Just one more month until 2017, as your wallet breathes a sigh of relief that it has managed to endure 2016, Steam sales and the horror of Black Friday. GUESS WHAT SUCKA! We're not done yet! Because 2016 still has a few titles left to show you, so there's no use in running away. Here's what's on the horizon for the merriest of months:
Apollo Justice: Ace Attorney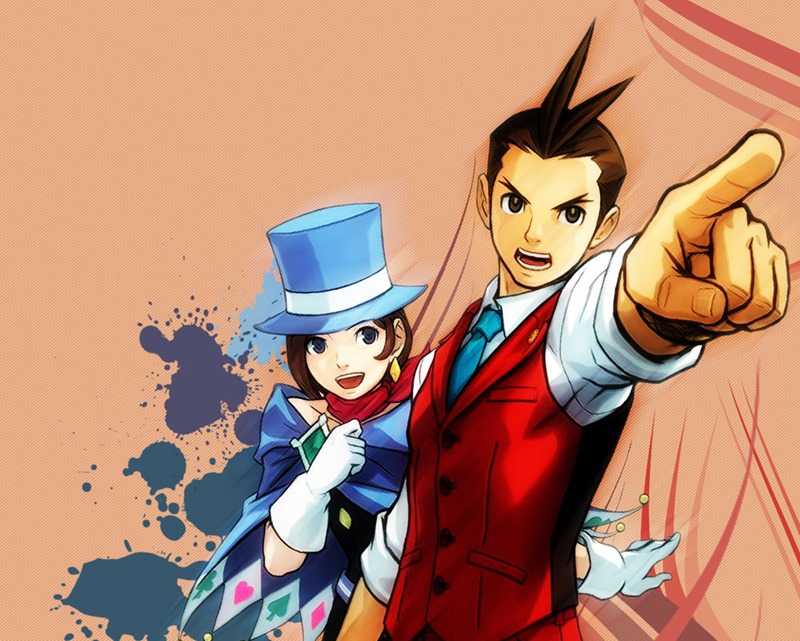 Platforms:  Android and iOS
OBJECTION! Overruled though, because the Ace Attorney games are a delightful kind of madcap legal adventure. With Phoenix Wright making way for a newer and greener successor in the form of Apollo Justice, the latest Ace Attorney game may have controls which fumble on the path to greatness but the layered story more than makes up for it.
Steep – December 2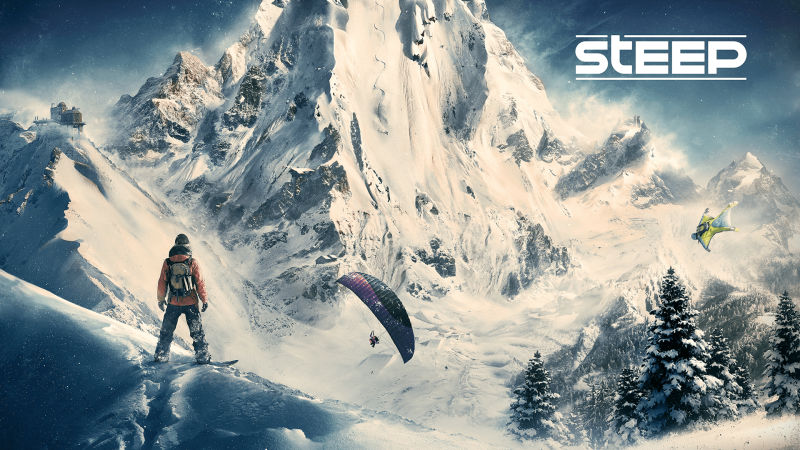 Platforms: PlayStation 4, Windows PC and Xbox One
SSX may be dead, but there's a market out there for exploring the highest peaks around and then making your way to the bottom as quickly as possible in this Ubisoft game. It's gorgeous, but divisive stuff, so tastes may differ tremendously when it comes to Steep.
Super Mario Maker for Nintendo 3DS – December 2
Platform: Nintendo 3DS
Fancy yourself a game developer? Then it's time to show the pros how it's really done with Super Mario Maker. or maybe you just want to make life hell for your friends with your attempts to create timeless Super Mario levels on the go.
Dead Rising 4 – December 6
Platforms: Windows PC and Xbox One
It's the end of the year, your brain cells are tired and you're more than likely mentally bankrupt at this point. Which is why Dead Rising 4 sounds perfect, as Frank West finds himself in a world without a time limit and plenty of undead faces to snap a few selfies with. Also, Dead Rising 4 looks magnificently stupid in the best way possible.
The Last Guardian – December 6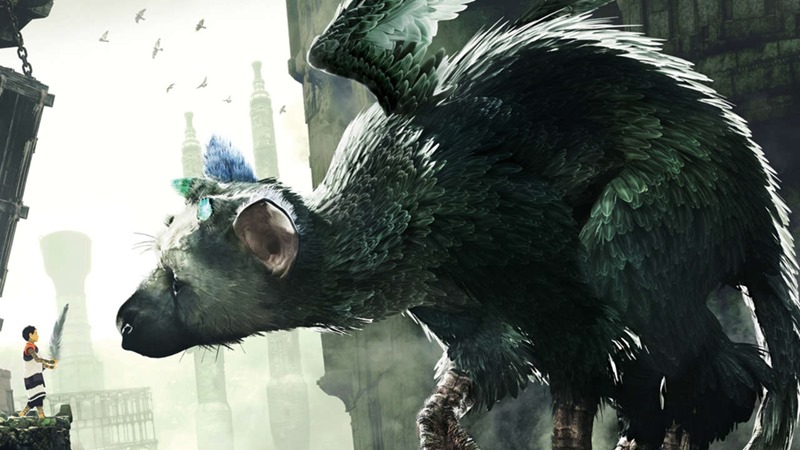 Platform:PlayStation 4
Final Fantasy XV is finally out, Donnie Yen is in a Star Wars movie and The Last Guardian is finally a reality. Team Ico is back, with a game years in the making as Sony looks to end their year with some nostalgia for the good ol' days of platforming.
Bastion – December 12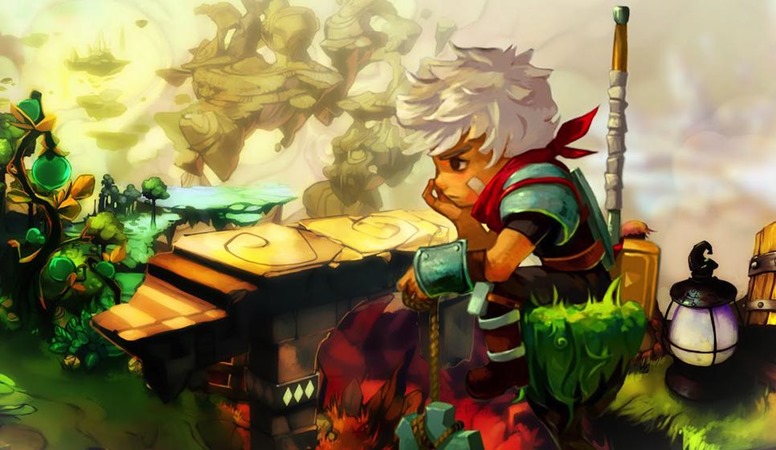 Platform: Xbox One
You've played it on just about every other console and platform, and now its time to replay the game that made Supergiant Games a household name, once again. Only this time on the Xbox One with 1080p visuals and extra DLC. Even better? Anyone who owns the original Xbox 360 version of Bastion can get the Xbox One version for free if they redeem it before January 1 of 2017.
Super Mario Run – December 15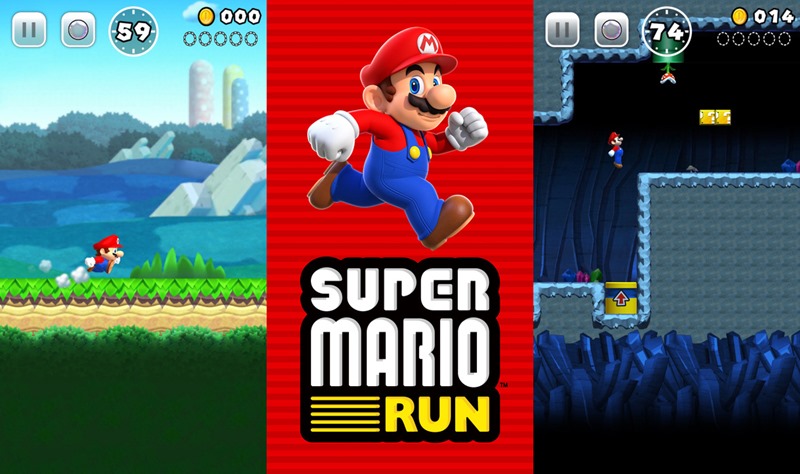 Platform: iOS
The impossible has finally become possible: Mario is on another platform. Specifically, the iOS platform as the portly Italian plumber embarks in some one-handed endless running in two versions of the game: A brief free version and a hefty-priced $9.99 download.
The Walking Dead: A New Frontier – December 20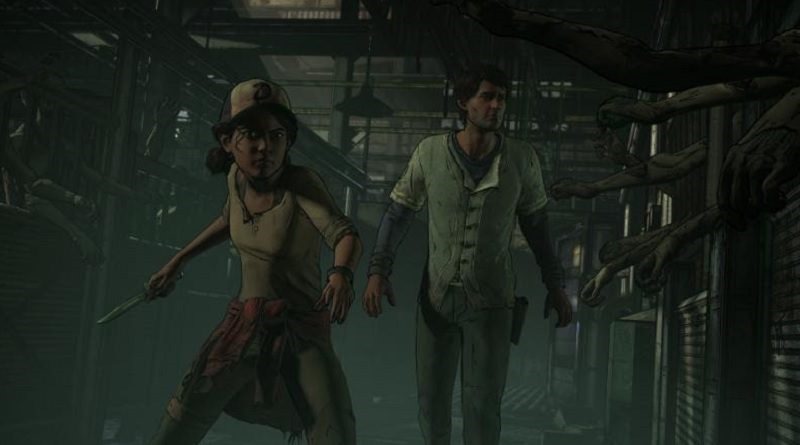 Platforms: Android, iOS, Mac, PlayStation 3, PlayStation 4, Windows PC, Xbox 360 and Xbox One
With almost an entire four years having passed since the first Telltale Walking Dead adventure began, New Frontier finds an older and wiser Clementine helping the rookie Javier find his family in a game that Telltale has promised a few more twisted twists for.
Last Updated: November 30, 2016