Last night VS Gaming dropped a bomb on the local esports industry with the announcement of a R1.5 million FIFA Football tournament, or as they call it "e-Sports e-football console tournament." While their hyphenated use of esports may have been incorrect, along with the butchering of e-football – we will let that slide – they're 100% correct about this being the largest ever FIFA tournament on African soil. The tournament will take place at Gallagher Convention Centre from July 22nd to the 23rd, unfortunately on the same weekend as the Rush eSports expo.
VS Gaming is making a pretty big show out of it all inviting celebrity guest performances like DJ Fresh, Euphonik, Casper Nyovest, and more. They even will also feature one of their latest partners, SuperSport, who will livestream the event to their GiNX TV channel on DSTV.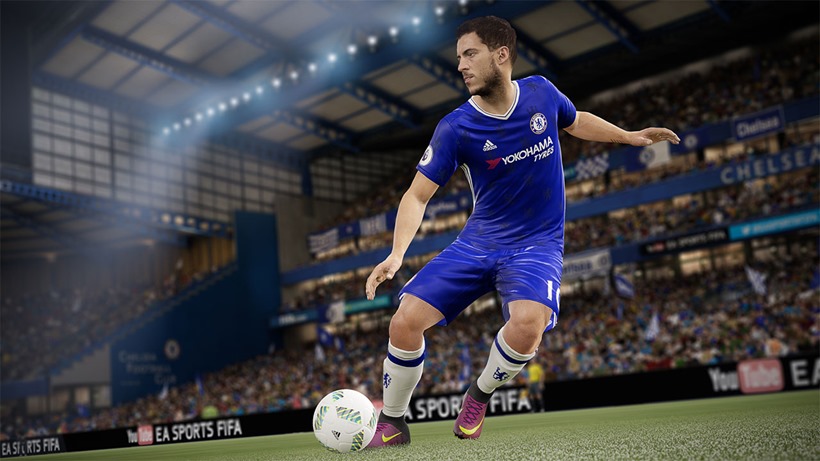 There are 1000 available spots and those interested can head over the VS Gaming website to register for the event. Participation in the tournament is free, but attendance tickets will cost your friends, family and fans R100. They're also giving away a Mercedes-Benz Smart Car, because, why not?
Why e-Football?
Well, it seems VS Gaming CEO Cambridge Mokanyane and I share the same outlook on why FIFA is a crucial esport in South Africa.
"We are passionate about mapping the African narrative for this exciting industry, and it is our goal to provide gamers of all levels with professional platforms to grow, learn and attract international exposure. The VS Gaming slogan is 'dare to be better', and that's what we intend to do, year on year."

"We aim to demolish all preconceptions that gaming caters only to niche demographics, to create a culture of spectatorship that will one day rival that of rugby, cricket and soccer," he concluded.
To elaborate on what Mr. Mokanyane has said, FIFA is a game which is easily understood and played by millions whether you're a competitive gamer or not. It's a game revolving around the most popular sport in the world and if there was ever a game to truly showcase what competitive gaming has to offer, it's FIFA.
Like esports?
Check out esports central
Last Updated: June 23, 2017