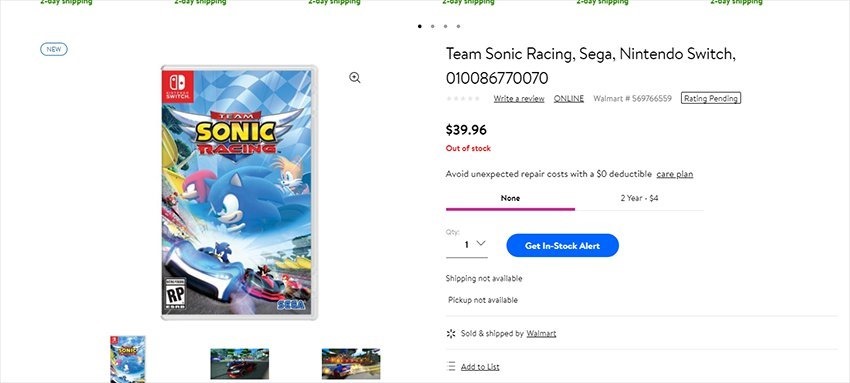 Rumours have been swirling for ages that Sumo digital was working on a new Sonic the Hedgehog racing game. I'm especially pleased by this, as I'm a huge, huge fan of Sonic & All-Stars Racing Transformed (which, incidentally, is one of next month's Games with Gold).
The rumours have suggested that this new game would ditch the nostalgic SEGA stuff, and stick to Sonic-based locations and characters. It also ditches the air and sea stuff. A disappointment, sure, but a new racing game from Sumo is worth celebrating anyway. It looks like the rumours may have been true though, as retailer Walmart has leaked not just cover art and information, but a handful of screenshots as well.
Team Sonic Racing appears to be real, and it'll be coming to the Switch, probably along with releases on other platforms. I have to say that the cars don't look great, but the game will probably end up being a load of fun. Or at least more fun than most modern Sonic games. Here's are some screens for your eyeballs.
As for Sonic & All-Stars Racing Transformed? Here's what I said years ago:
I'm not quite sure how, but Sumo digital has managed to make a Kart racer that should have Nintendo's Mario Kart team worried. It's not quite there yet, but so many elements actually surpass those you'll find in the genre's progenitor.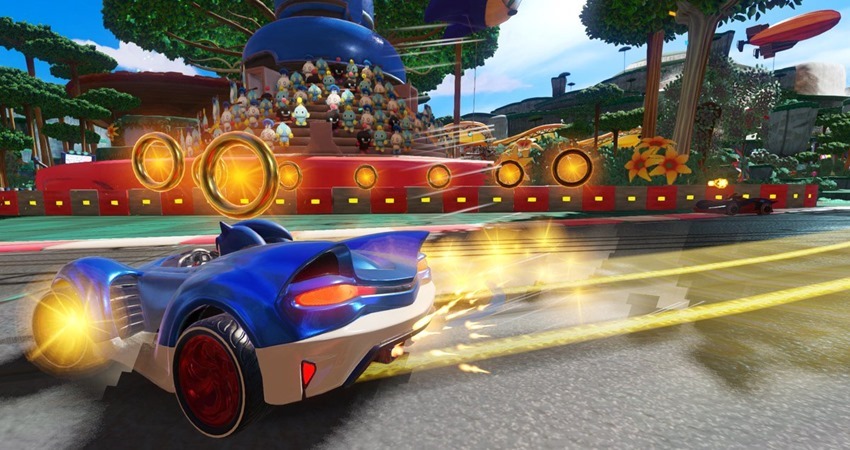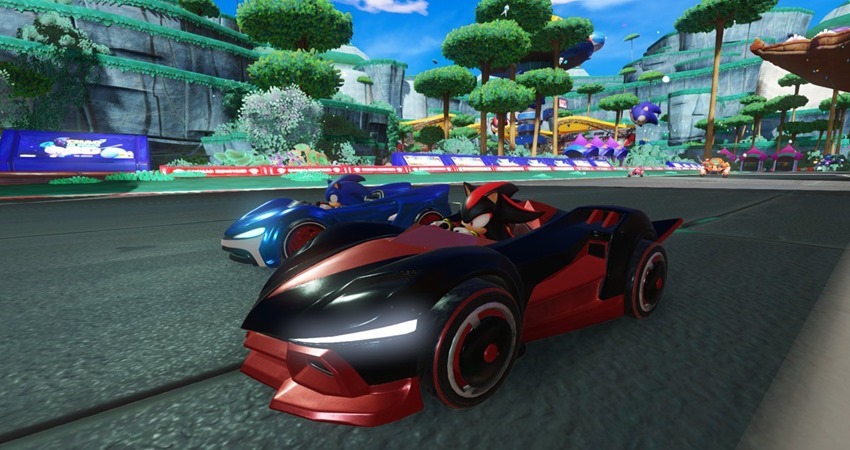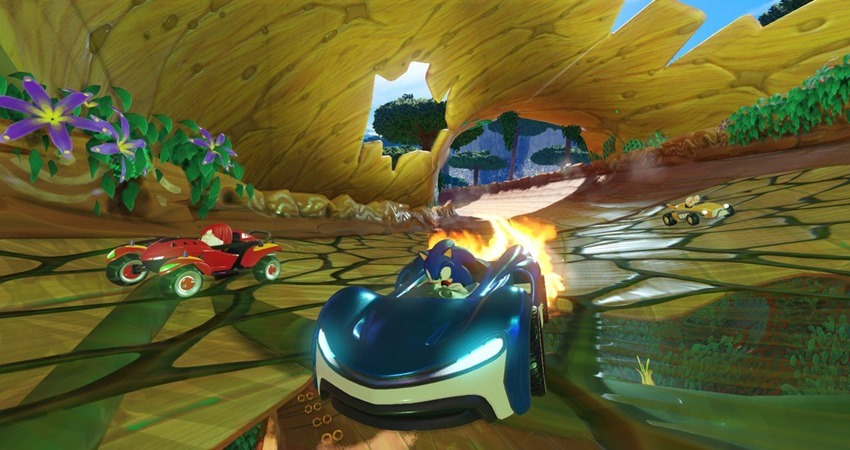 Last Updated: May 30, 2018