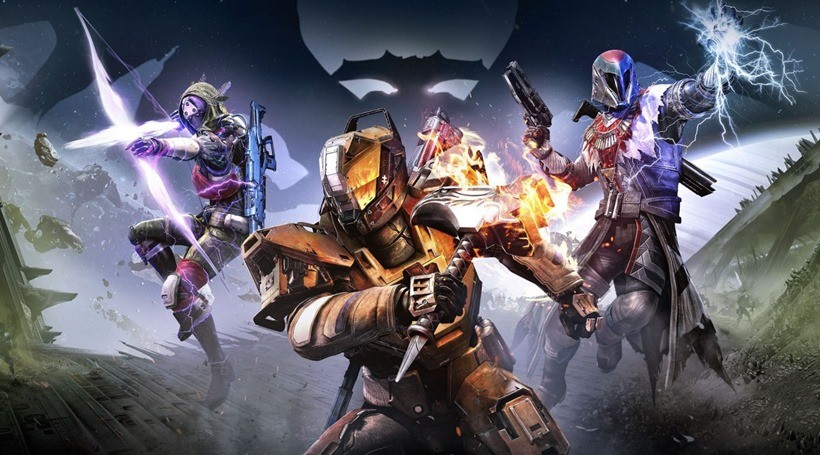 I love Destiny about as much as I love filling my fat face with Gouda cheese, which in case you haven't realised, is a LOT. Tomorrow, year two for Destiny kicks off with a bang when Oryx enters our solar system, as he's mighty pissed off that you ruined Father's Day for him by slaying his son Crota.
It's up to you Guardian, to not only survive the coming of Oryx and his Taken army, but to fight back and reclaim what humanity lost during the collapse of the Golden Age. It's time to be legend, with a shotgun blast to the face of any Hive scum who get in your way.
So, want in on this? If you've got Destiny, and want to grab the expansion, then good news: We've got three PlayStation 4 codes from the rad dudes at Megarom to give away for The Taken King expansion.
Entry is dead easy. All you have to do is hit this site, and grab the title that Bungie bestows on you for becoming legend in year one of Destiny. Once you've got that title, hit this entry form, pop in your details and let us know the name that you've made for yourself.
If you haven't become legendary enough, fret not: Feel free to create your own title. That's how Alessandro came to be known as Flour Power Sandy Pants in our Destiny Crucible games.
Error: Contact form not found.
As an example, here's how I came to be known as Invulnerable Darranged, the Hidden.
Got it? Easy? You betcha! We'll choose winners tomorrow, so you better move it. The Taken King arrives tomorrow Guardian. So get your finest weapons and armour ready. You're going to need it.
Last Updated: September 14, 2015