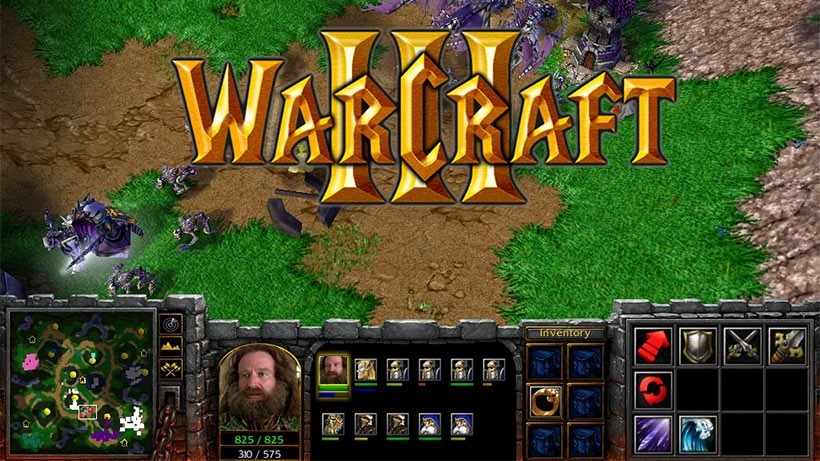 Warcraft III holds a special place in my heart – probably because it's a game that taunted me. In the run up to its release, I'd made sure to order the game, and slowly upgrade my PC so that I'd be able to click on peasants until they become annoyed enough to shout back at me at the best resolutions possible. I was a poor, young adult at the time, earning a laughable salary, so it took months and months of saving and piecemeal upgrades to get my system up to spec.
The last piece of it all was a GeForce 3 Ti. It wasn't the high end of Nvidia's cards at the time, with the GeForce 4 having recently launched. But that meant I could pick up the older, still very capable card for a lower price.
And then, about two days before the game was released to retail, my PC got struck by lightning. It ended up being a long and arduous insurance claim, which saw me only getting a replacement two months later. That was two months of forlorn staring at a box of a game I'd waited so long to play, and couldn't.
Anyway, the reason for this pointless and sentimental, wishy-washy anecdote is that Warcraft III, yes, that game that's now approaching its fifteenth birthday, is being patched. Tomorrow. It's not some fan-made patch either; it's an official patch from Blizzard.
There's no word on what the patch does just yet, but I suppose we'll see tomorrow when it becomes available. Some suggest it may even add the game to the Battle.net launcher, but it seems to me that's it's all just about making sure that the game runs on modern PC hardware.
The news comes just days after word that another ancient game, Diablo II is being patched. If you were worried that Blizzard might not be supporting its impending, paid for shooter Overwatch then I think it's safe to say that won't be the case.
Last Updated: March 14, 2016