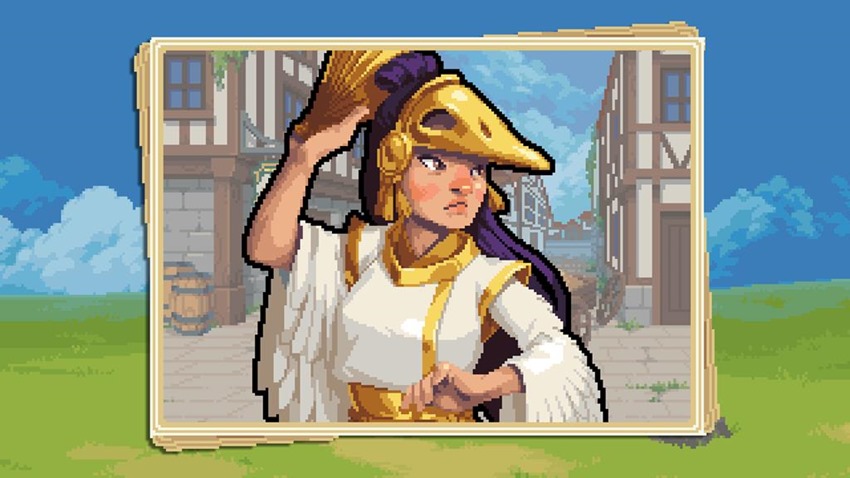 There're just over two months left to go on the ol' Gregorian Peck calendar, and the gaming line-up ahead isn't showing any signs of slowing down. In addition to recently released heavyweights in the form of Call of Duty Black Ops IIII and Assassin's Creed: Odyssey, there's still Red Dead Redemption 2, Hitman 2 and Just Cause 4 in case you're looking to scratch that sandbox itch into bloody scars on your back.
It's safe to say then, that some games are at risk of being lost in that massive tsunami of releases. Games which could actually benefit from a delay, and the added time for polish that said schedule-breaking represents. Wargroove, is one of those games. The upcoming spiritual successor to Nintendo's massively underrated Advance Wars series has been teasing a tentative release date for ages now, with an eye on late 2018 originally in the pipeline.
According to developer Chucklefish, you're going to have to wait a little bit longer for some quality turn-based strategy. "Wargroove polishing is going really well and EGX was an especially useful experience for us watching so many players introduced to the game for the first time. We know your biggest question right now is of course "When is the game coming out?", and although we're in the final stages of development, preparing for final QA and then multiple platform submissions, we want to be 99.9% confident before we announce a specific date," Chucklefish said in a blog update.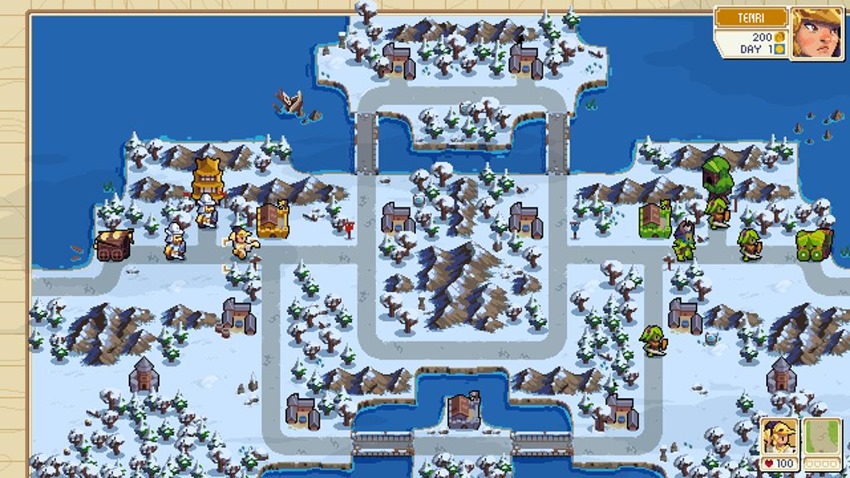 That being said, we can give you a better indication of when you can expect to get your hands on the game. Initially we were aiming for a late 2018 release, but we have recently decided to move the launch window to Q1 2019 to allow us to provide players with a really robust package when the big day comes!
Like I said, not exactly bad news because Chucklefish also revealed a whole bunch of game content that players can hop into when Wargroove does roll around: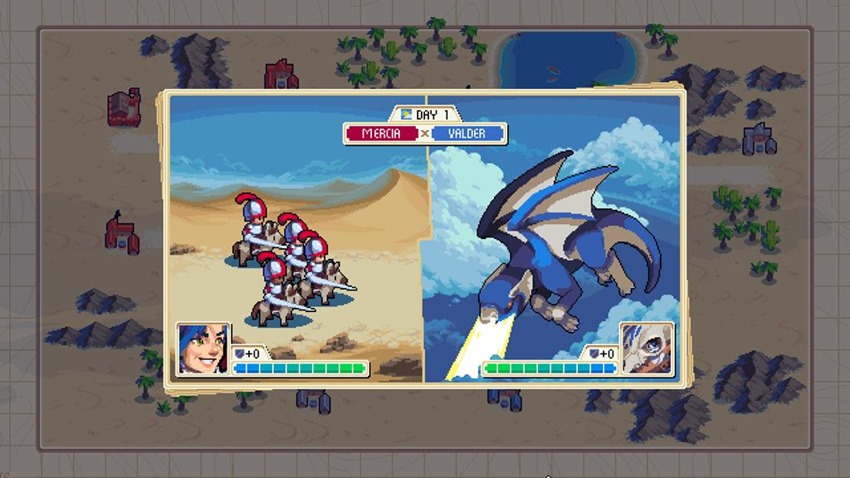 Skirmish Mode: 30+ two-player PVP maps, 10+ three player PVP maps & 6+ four player PVP maps. Possibly a number of 'scenario' maps – not confirmed yet. This works both online and offline, can be played vs CPU in any configuration. Allows you to configure weather, turn timer, fog of war, income, map biome, Commanders and teams. Online matches can be synchronous or asynchronous and can have many matches running at once.
Arcade Mode: Each Commander has its own arcade in which you fight 5 opponents in succession, on randomly chosen PVP maps. Each character talks to their opponent at the start of each fight and ends with a full cutscene when their arcade mode is completed – similar to fighting games! A great way to learn about all of the characters.
Campaign Mode: 33+ Missions of varying length where you play as many different Commanders. Each mission starts and ends with a cutscene, some with cutscenes in the middle. Totals between 1 hour to 1hr30 of cutscene content!
Puzzle Mode: 25+ extremely challenging puzzles where you have to defeat the enemy in a single turn.
Map Creation: Easy to use basic tools/map painting. Advanced scripting tools for frankly ridiculous possibilities. Cutscene creation in-game, with really detailed tools that allow you to dress up your maps or campaign with a story. Includes a decoration System with fine control over the visuals of the map.
Campaign Creation: Choose 1 of 3 world maps. Simple placing of missions on the map and assigning them icons/date/location/descriptions. Map flags, allowing for branching paths/unlockable missions/secrets.
Content Sharing: A powerful content sharing centre for maps and campaigns. Ability to rate maps – Like/Dislike, with filters and search. Various different discoverability methods.
Gallery: Unlock artwork from the games development, amongst other fun things we won't spoil.
Codex: Details the history of the world with lore and bio on all Commanders. Strategy info, rules and nice artwork of grooves. Damage charts for each unit with lots of unlockables.
Jukebox: Unlock music tracks. Some cute stuff that we won't spoil.
Secret Content: ??????? The game probably has more secrets than you'd imagine – old school game style!
Options: Language – we're hoping to localise, but don't know if it will be in for launch or not yet. Combat Animations – always/never/my turn only/commanders only. Show Grid – on/off. Auto end turn – when no units are unspent on/off. Zoom level – near/far. Standard resolution options. Separate volume controls for master/music/sound FX/Voices. Colour blind mode – red-green/blue-yellow. Rumble on your turn when using a gamepad.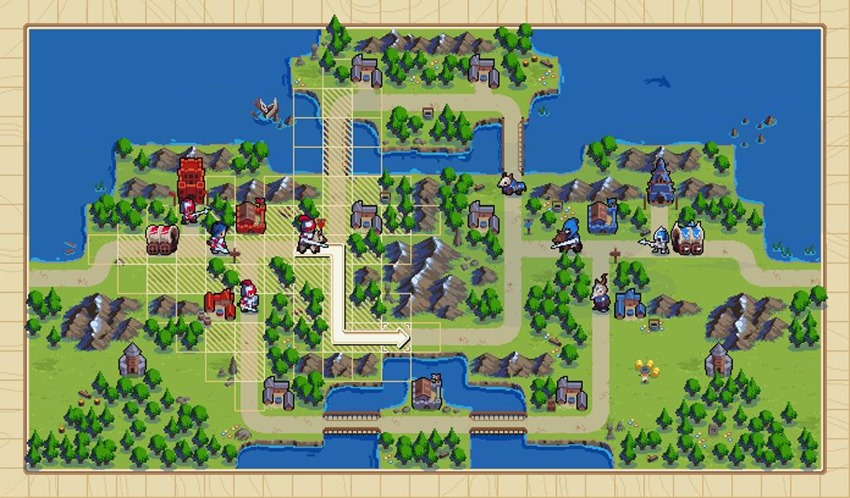 Y'know, I'd be happy to wait until even later in the year for Wargroove, as the first quarter months of February and March have suddenly become hot new slices of release date property that every big publisher wants to stake a claim on. One other casualty of the early rush in a new year has already been seen, with Sony's Days Gone title looking to shift release dates so that it can spend more time in polish.
And avoid being left for dead by launching on the exact same day as EA and Bioware's Anthem. Oh Sony, we all know how this game is played by now. As for Wargroove, it was actually playable at Comic Con Africa this year, and even though it shamelessly pinches a few idea from Advance Wars, it also shamelessly pinches a few ideas from Advance Wars and that's why I love it so gosh darn much.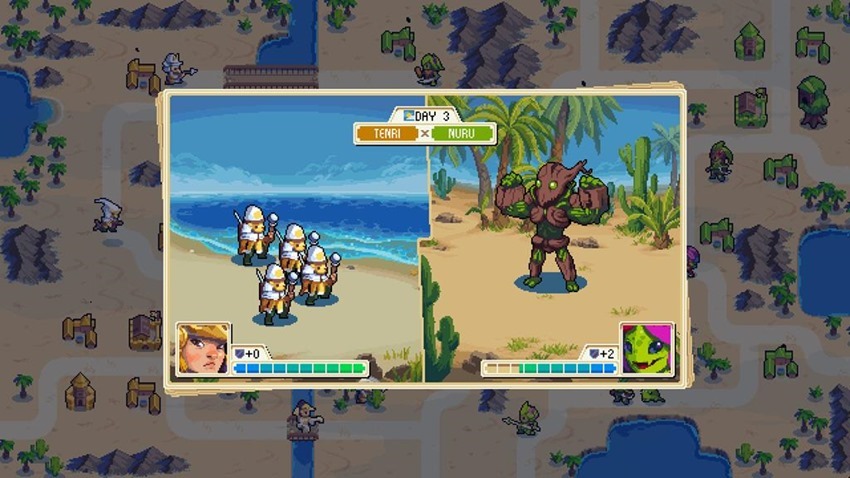 Last Updated: October 22, 2018