What do we know about Mass Effect: Andromeda? Not too much. We know that Shepard and co aren't in it, and we know that it takes place in a completely different galaxy. We will still be a part of N7 and get to drive around in the Mako, but we know little to nothing else about the places we might visit, the character we'll play as and if the game will be part of a trilogy again or something all together different. And yet, I would pre-order the game today if I could. It doesn't help that these screens are so gorgeous and getting me even more amped.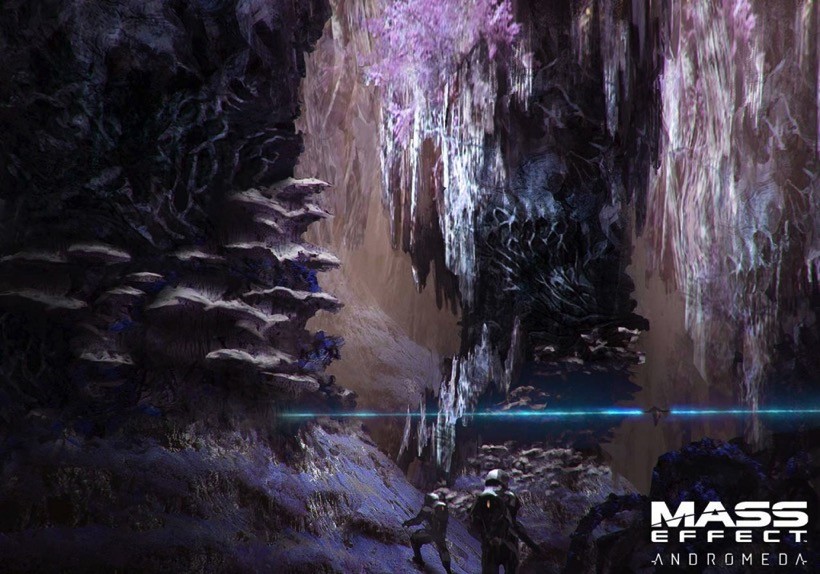 First up, the cave image. At least, I think that's a cave. It could also be a forest of strange trees. Either way, I'm loving the height expressed and how exotic it feels. Exploration in Mass Effect had some cool moments, but mostly it felt like planet hopping with most of the time spent in cities or outposts. Could this be how resources will be gathered in Andromeda? Let's just hope it's not like Dragon Age: Inquisition with all the Elfroot picking.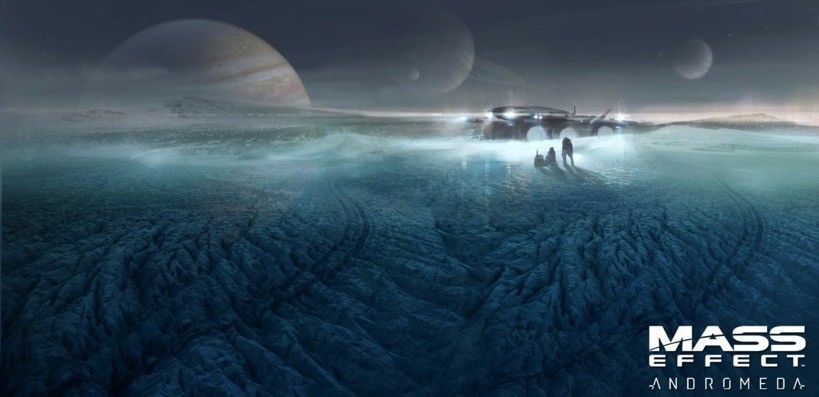 Why do I have a feeling that Andromeda will be stunningly gorgeous? For me, most of Mass Effect was centered around the gameplay and storytelling thanks to the intriguing characters and scenarios. However, this time around, I think I might spend a whole lot more time looking at the vistas that the game has to offer, especially if they look anything like this.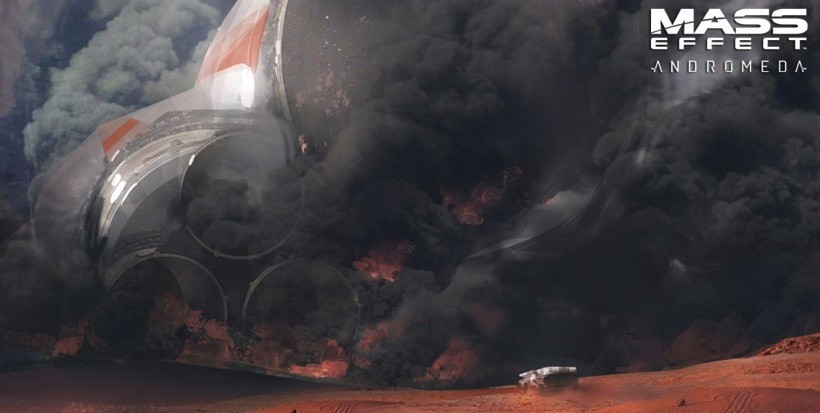 So many games have grown in scale, but we sometimes don't even perceive it. With everything growing to a massive extent, it's hard to gauge just how big things can be. And then you see an image like this, and it puts everything in perspective. We aren't just a speck in the universe, we are a speck compared to the technology we could build.
Mass Effect: Andromeda is still a while away, although I'm assuming that we will see it for holiday 2016. Maybe. Unless it's delayed into 2017 for more polish, like every other game release.
Last Updated: November 13, 2015