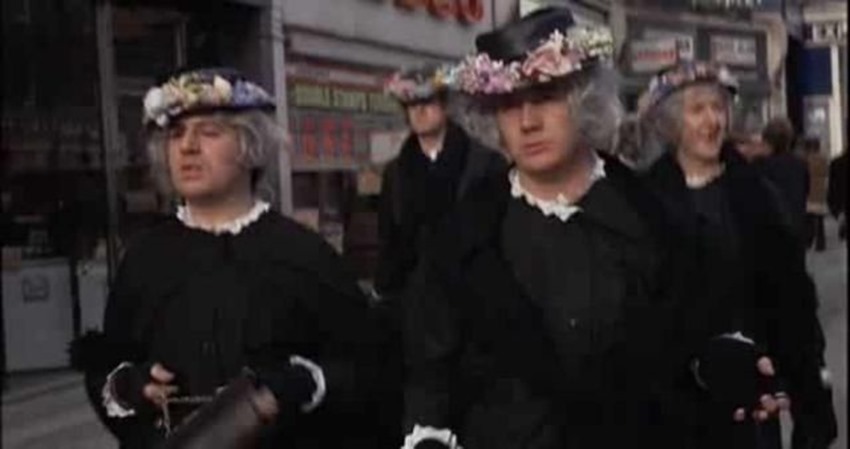 A killer granny, an omnipresent state surveillance system that would make George Orwell crap his pants from beyond the grave and the chance to create a truly barmy army as you take back London? Yeah, Watch Dogs Legion is definitely on my radar. The game's key hook is the chance to recruit just about anyone to your side and play as them sounds like a hoot, but how does that tie into the overall narrative? What's the emotional push here, if we don't have a central character to hook ourselves into?
According to Ubisoft, storytelling won't be taking a backseat in favour of a gameplay gimmick. "I know 'play as anyone"' is kind of a crazy technological innovation with the simulation we've done, but story is still a huge part of the game," Watch Dogs Legion Game Design Director Kent Hudson said to Spiel Times (Cheers, GamesRadar).
It's a huge part of the franchise and this game is no different. We've got five different storylines in the game, so it's five main – you could call them quest lines if you want – and each one of them is tied to one of our thematic pillars.

So, for example, we're gonna be looking at today a storyline that's about the surveillance state. It's basically about the spies of the nation turning their technology inward and actually spying on the citizens of England and London. There's one that's about the surveillance state. There's one that's themed around the private military contractors who've supplanted the police in the city, and they've actually taken over.
It kind of reminds me of Crackdown, except the gangs have been replaced with highly specific military corporations who have grossly overstepped the authority given to them by a government that has cheesed it. Kind of impressive actually, and if the storylines are anywhere near as fascinating as say The Division 2's examination of how Washington DC fell and the aftermath of the war that followed, then I think we could be in for a treat when Watch Dogs Legion arrives next year March.
Last Updated: July 24, 2019