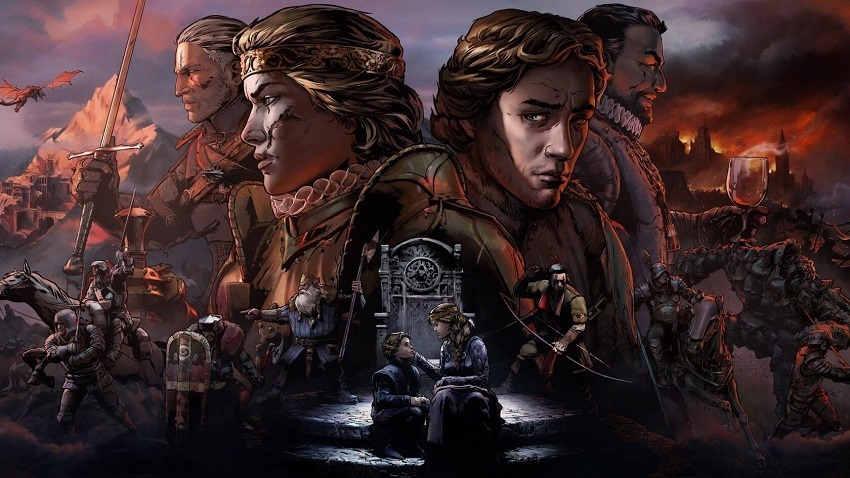 It's entirely possible that you might have missed the fact that a new Witcher game is out next week, possibly because it's tied to a feature from The Witcher 3 that not all players really engaged with. Thronebreaker is an all-new narrative adventure taking place before the events of the first Witcher, showing how the Nilfgaardians invaded Lyria and Rivia ahead of Geralt's kingdom spanning adventure. It features all the hallmarks of the RPG series too, with a big open-world to explore and tough decisions to make. But it's all underpinned by Gwent, which has changed drastically since you last played it.
Thronebreaker has all of its battle play out in the unique card game, which has had substantial rule changes in the lead up to the release. For starters, you'll only have two lanes to play with now, which shrinks the playing field and opens up more dangerous synergies between cards. Matches are still about increasing an arbitrary power number as high as you can in a round, without screwing yourself over with no cards for the rounds that come afterwards. But as the gameplay shows below, there's more at stake than bragging rights. Playing as Queen Meve, you'll have an entire kingdom to defend on the playing field.
The 37-minutes of gameplay does a good job of introducing you to some of the new rules, but also showing you a large chunk of the world you'll have to explore as Queen of Lyria and Rivia. Fighting back the Nilfgaardian invasion and seeing its effects on the world around you, you'll need to make hard decisions about when to boost your supplies and war effort, and when to take pity on your subjects who are having their world turned upside down by the invading force. It retains the grey areas that The Witcher 3 was known for, while also giving you a glimpse into the fascinating lore of this expanding universe.
It's still Gwent at the end of the day, and you'll need to understand that Thronebreaker is far more of a card game than a wide, spanning role-playing one. But Thronebreaker makes a good argument for every Witcher 3 fan to at least give it a go, given that you won't have to engage in hunting for new cards just to be able to play. It's looking like a uniquely well-polished narrative adventure wrapped up with a fundamentally different type of card game, and it's out next week on PC.
Last Updated: October 15, 2018