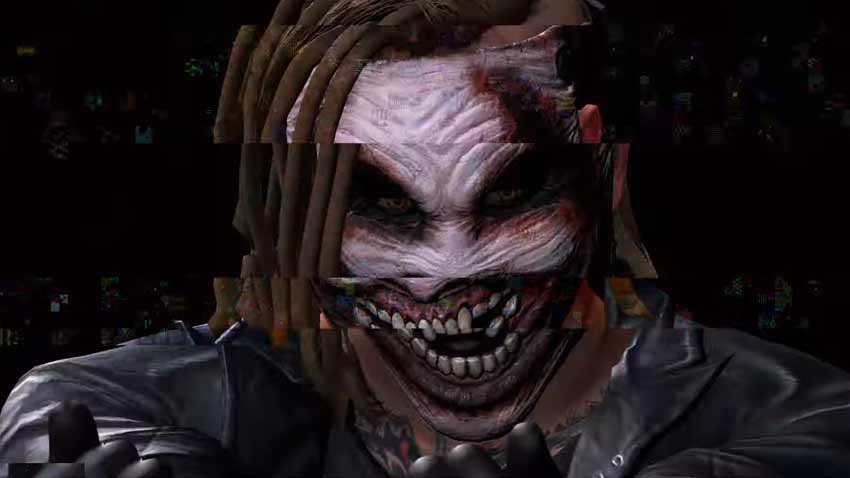 WELCOME! TO THE MULTIVERSE!
Or in this case, a backstage area at your local sportsball arena that has been decked out in dry ice machines and green screens so that Matt Hardy can be woke as heck when he trips your mind across multiple dimensions. Last year's WWE 2K19 was a step in the right direction for 2K's sports entertainment series, and while the emphasis on more authentic WWE in-house physicality may still be divisive, just about everyone could agree that the rags to riches career mode was a major step up after WWE 2K18 dropped the ball harder than the Shockmaster's debut in WCW.
Which for reference's sake, was this:
Anyway, it was you as a plucky underdog who was hellbent to work his way up the WWE food chain, devouring competition along the way and running into treachery on the path to Wrestlemania immortality. That career mode is back this year, pinching some liberal inspiration from the recent Fighting With My Family film to present a tale of best friends on the road as they prove that nothing is stronger than their bond.
Except for the Undertaker. And Bray Wyatt's Fiend persona. And maybe Triple H's multiversal realm where he sits on his obsidian throne as the king of kings. Look, no one said that wrestling has to make sense. Here's the bonkers trailer I just mentioned and the official breakdown from 2K:
WWE 2K20's MyCAREER tells the story of Red and Tre, two lifelong best friends who set out to fulfill their dreams together in WWE. This approximately 20-hour experience takes place in the near future on the day of Red and Tre's WWE Hall of Fame induction.

Through reminiscing with WWE Superstars and Legends and the stories they tell during their Hall of Fame speech, Red and Tre flashback to their high school years, first matches, struggles to work their way up on the indies, breaking into NXT, and finally the journey to the top of WWE as they attempt to achieve Hall of Fame-worthy careers.
And here's the TLDR breakdown of MyCareer mode for this year!
18 chapters
Approximately 100 total matches
Over 2,700 lines of dialogue
Over 900 lines of new commentary unique to MyCAREER matches and cutscenes
Over 270 cutscenes
Around 20 hours of total play-through time
34 career goals on Red and Tre's List
1 bionic arm
2K say that this year's path will have multiple endings in addition to being focused on both male and female career modes, a first for the series. There's also a chance to "cross through an interdimensional portal to try to find the Undertaker who hasn't been seen in years, encountering various surprises along the way," because this is the kind of content I live for.
Last Updated: October 9, 2019