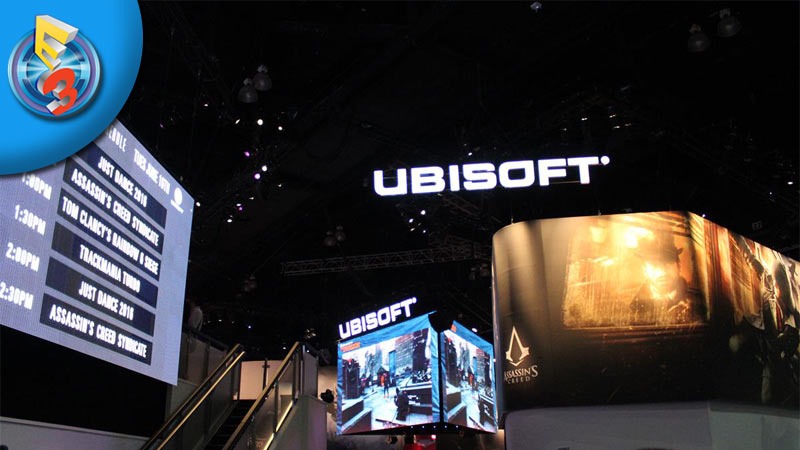 The penultimate press conference for the Monday gauntlet is almost here. And once again, that's a spot reserved by Ubisoft, before Sony ends the Monday off with a bang. Want to watch it, without having to leave the comfort of your home? Well you're in luck, because Ubisoft has a livestream set up. You'll want to pay close attention to the bit when the Just Dance dancers barricade the door to prevent any journalists from escaping when new Rabbids games are announced:
So what's on the agenda tonight, around the reasonable time of 1pm PST/ 10pm CAT? Ubisoft will most likely reveal the first premium DLC for The Division, a closer look at Ghost Recon: Wildlands, the Vikings of For Honor and most importantly new footage for South Park: The Fractured But Whole. And possibly also a new game where you mercilessly beat people who work for a company called Schmemendi who specialise in hostile takeovers.
But that's just pure speculation. Watch Dogs 2 is also going to be the center of attention, as will Ubisoft's plans for the virtual reality sphere that everyone is hopping onto lately. Expect more details on VR projects such as Eagle Flight and Werewolves Within. All of this, presented by the always-awesome Aisha Tyler. And don't forget, Ubisoft always ends an E3 press conference with a brand new IP. R50 says its next year's Assassin's Creed entry.
Guns, hacks and swords. Should be fun!
Last Updated: June 13, 2016