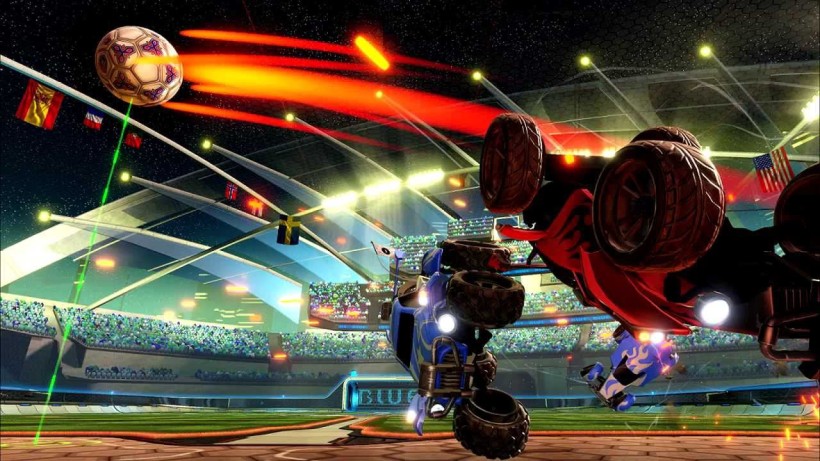 If you have a PlayStation 4 and a PSN+ subscription you've probably downloaded Rocket League and have now lost plenty hours to the ridiculously addictive vehicular football game. It's also on PC, where it's sold over a million copies.  Well now it's time to show us your stuff as we are going to run a quick-fire, all for fun, Rocket League tournament and we are challenging you to take us on.
So if you enjoy the game and want to join us for a knockout 3v3 tournament then simply give us your details below and we'll organise the rest and get back to you. According to Matthew, you can now play private games across platforms, so it doesn't matter which platform you're playing on – so join us for a bit of fun.
And don't stress if you don't have a full team, just give us your details below and we'll do our best to make some teams with everyone who needs extras to make a full team. If you have a full team, you can let us know in the form, and if not, tell us how many people you have and we'll pad your team with reserves. In the notes, please just specify your platform.
Error: Contact form not found.
Oh and if anyone wants to sponsor some prizes then feel free to email me and we can make a plan.  May the best team come second to the Lazygamer team, because we're rather competitive when it comes to Rocket League
Last Updated: September 8, 2015