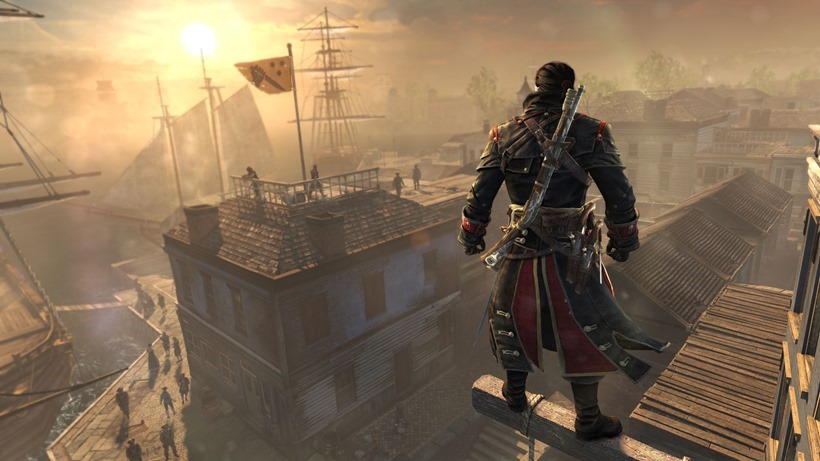 Last week's Humble Bundle was great. In case you forgot, it came packed with awesome Focus Home Interactive games, the most important of which by far was Farming Simulator 2013. Hell, the bundle even threw in a coupon for a 50% discount on Farming Simulator 15!
That's a tough act to follow for sure, but somehow, good ol' Humble have managed. This week's Bundle is all about Ubisoft, and boy is it packed with some great titles! Here's what you can expect to add to your backlog for a fistful of dollars:
Have a Ubisoft spot for games? You've come to the right place! Whether your craving is for Assassin's Creed, Tom Clancy, or Rayman, here's a bundle that collects many of Ubisoft's hit series.

Pay $1 or more for Call of Juarez: Gunslinger, Grow Home, and Rayman Origins. Pay more than the average price for all of that plus Far Cry 3, Tom Clancy's Splinter Cell: Blacklist, and Assassin's Creed Chronicles: China. Pay $15 or more for all of that plus Assassin's Creed Rogue and The Crew.

Want even more? Pay $75 to get all of the games in the bundle and receive Tom Clancy's The Division when it's released, an Exclusive Tom Clancy's The Division T-shirt, and a coupon for 66% off up to any three Ubisoft titles in the Humble Store (excludes pre-orders, The Division, Rainbow 6 Siege, Assassin's Creed Syndicate, and Anno 2205).
For a solitary buck, you'll gain access to a handful of games which include the rather fantastic Rayman Origins. If you've yet to play the precise platformer, it's an absolute treat! The more expensive tiers include other gems too, such as Far Cry 3 and Assassins Creed Rogue.
If you'd like to go all out though, and have money to burn, you can go ahead and spend $75 to get the entire catalogue listed above AND a copy of The Division (as well as an exclusive T-shirt). You'll even get coupon for a 66% discount on three other Ubisoft titles.
Even with the shoddy exchange rate, there's no denying the value the Humble Ubisoft Bundle is packing. Go on, splurge a little – you'll be getting a bunch of new games, and donating money to charity too!
Last Updated: February 3, 2016