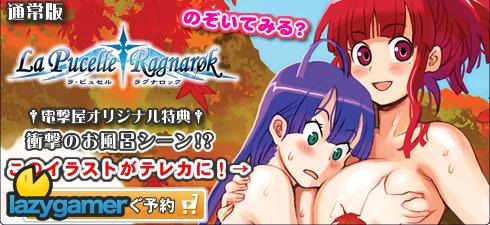 As you may well know I am a big believer in the old adage that sex sells and my sentiments are obviously shared by the entire population of Japan.
The above is a scan from La Pucelle Ragnarok's latest marketing campaign which appears to show one very well endowed and happy lady being groped by her strangely shocked looking purple haired friend.
You would think the one being groped would be the one with a shocked look upon her face…
Anyway enough with the pretending that anyone cares about this game, more semi naked gaming related screenshots available through the link.
Source: RPGLand
PS: Faceboob… lol
Last Updated: November 19, 2009