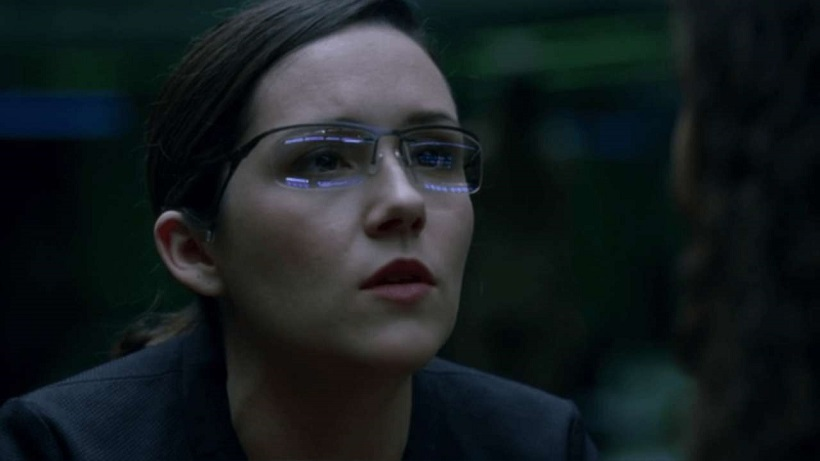 Westworld was undeniably one of the best series of 2016, in part thanks to a strong cast of diverse characters that really conveyed conflicting opinions on the world and morality of the business they were part of. One of those actresses was Shannon Woodward, who had a strong showing as Elsie Hughes in the first season of the show. Although the plans for the second season and the arc her character went through make her return a little unsure, there's at least one other project you're likely to find her in soon.
Revealing the news over the weekend via Twitter, Woodward has joined the cast of The Last of Us: Part II in a as of yet unspecified role. The actresses shared a photo of herself in motion-capture garb, alongside Game Director Neil Druckmann.
I am embarrassingly over-excited here because I'm peaking. @Neil_Druckmann is letting me act in The Last Of Us:Part II . ❤️ pic.twitter.com/XJUXxSlue7

— shannonwoodward (@shannonwoodward) April 7, 2017
Druckmann followed up the reveal with a suitably meta reply, quoting Westworld with the line, "Doesn't look like anything to me".
Almost coincidentally, Woodward has stated in the past that she's often mistaken for actress Ellen Paige – who previously took Naughty Dog to task over the apparent resemblance between their character Ellie and her. Woodward isn't being cast as Ellie since Ashley Johnson will be making a return, so her role in the sequel is up for speculation. Will she be playing the game's antagonist? Or perhaps a figure from Ellie's or Joel's past that curiously decides to appear again?
All we know for sure is that The Last of Us: Part II is still ages away, and that when it arrive we'll be playing as a older, seemingly more violent Ellie.
Last Updated: April 10, 2017